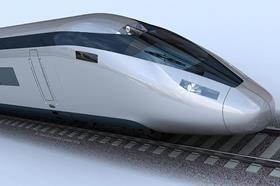 Secretary of State for Transport Grant Shapps has instructed HS2 Ltd to review its ancient woodlands clearance programme to assess which removals can be halted until after Douglas Oakervee completes his review of the project later this year. On September 16 Shapps said removals would stop unless they were shown to be absolutely necessary to avoid major cost and schedule impacts, should the scheme proceed as planned.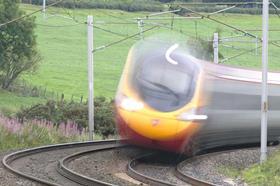 Addleshaw Goddard acted as the Department for Transport's principal legal advisor for the award of the West Coast Partnership franchise, which the law firm said was the 'most complex rail franchise ever let' by DfT. 'This affirms our position as a key legal advisor in the transport sector and, at an interesting time for the rail industry as the franchise system is reviewed, has given us the opportunity to help shape key aspects of the thinking that is flowing through into the analysis of what will come next', said Head of Transport Paul Hirst.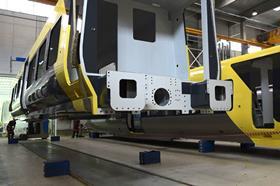 Stadler has completed the basic structure of the first of the 52 EMUs it is building for Merseyrail, and factory-based static testing has commenced ahead of dynamic testing at the Wildenrath circuit in Germany this autumn. The first train is expected to arrive in Liverpool for testing later this year, with entry into service next year.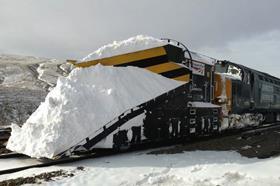 CoreRFID is rolling out RFID tags and readers which Network Rail can use to automatically identify rolling stock passing over monitoring sites across the network, enabling vehicles to be matched to corresponding records in asset management systems. 'Our work with Network Rail shows the versatility and robustness of RFID technology in the most challenging circumstances', said CoreRFID director Richard Harrison. 'It also demonstrates our ability to undertake asset management projects on a large scale and to design and deliver a reliable solution tailored to client's specific needs.'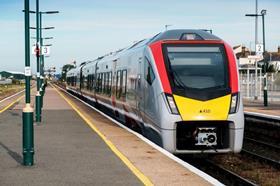 Greater Anglia now provides online live occupancy information for 14 station car parks, along with expected future occupancy based on historical trend data. Six more car parks are to be added.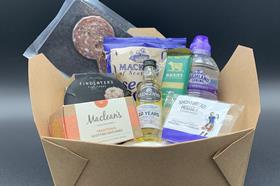 ScotRail has introduced a Great Scenic Tasting Box containing Scottish food including pate from West Lothian, Perthshire water, Moray oatcakes, Aberdeenshire crisps and chocolate and Edinburgh shortbread, along with a route map and guide. The boxes can be purchased at Glasgow Queen Street, Fort William and Inverness stations for £16, or two for £30. The boxes enable passengers 'to indulge in some of the finest Scottish produce while they take in the sights of the world's most beautiful railway lines', said ScotRail Tourism Manager Alasdair Smart.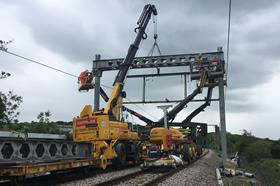 Transport Focus has published the results of its research into passenger awareness and understanding of the closure of Greater Anglia's Southend line over the May 2019 half-term. It found that while weekday line closures are unwelcome, they may be preferable to extended periods with no late evening or weekend trains. Transport Focus said Greater Anglia successfully communicated the dates of the closure, the impact on journeys and the benefits of the work. It felt the research would provide valuable information to help with planning communications around future blockades.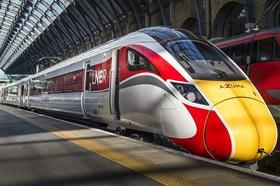 LNER began operating Hitachi Azuma trainsets in 10-car pairs on September 16.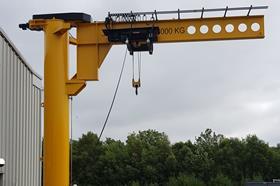 Mechan has installed a Powermaster 270 underbraced crane Merseyrail's Kirkdale depot, where it will be used to transfer bogies to storage tracks. It has a capacity of 8 tonnes, a powered 180º slew and stainless steel pins and rollers to prevent corrosion.