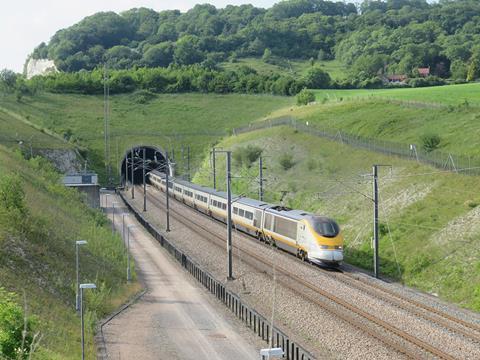 The Office of Rail & Road is consulting with stakeholders on its draft determination of High Speed 1 access charges. ORR proposes that operators would pay a total of £26m/year, £9m less than HS1 Ltd had requested. The Final Determination for the next five years is to be announced in January.
The University of Sheffield and Icetech Technologies are testing the use of dry ice instead of sand to tackle low adhesion caused by leaves on the line, in a project supported by grants from RSSB's Small Business Research Initiative and Arriva Rail North. 'The solution we have developed is a fully sustainable technology, using the CO2 by-product from other industrial processes', said Professor Roger Lewis. 'It will provide more predictable braking and traction than current technology'.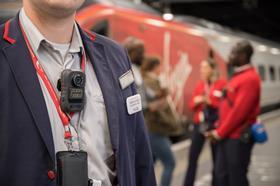 Following a successful pilot scheme with 275 cameras which saw a reduction in assaults, Virgin Trains is rolling out body-worn cameras for a further 250 station and on-board staff. The British Transport Police can use a cloud-based system to view footage when the cameras are docked.
Andy Derbyshire has been appointed as Wabtec Faiveley UK's Group Managing Director following Chris Weatherall's decision to step down. His previous roles have included Chief Operating Officer & Vice-President Project Management at Bombardier Transportation UK, and Chief Operating Officer at Network Rail.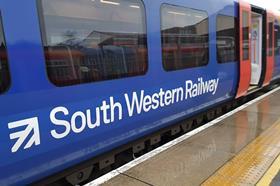 The Institute of Environmental Management & Assessment is to provide South Western Railway with a training programme focused on embedding sustainability at all levels of its business.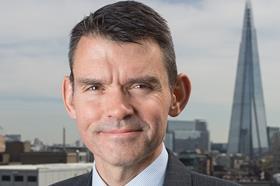 David Hughes is to join Transport for the North as Director of Strategy & Programme in February 2020, after 15 years with Transport for London where his roles have most recently included Investment Delivery Planning Director. 'Heading home to the North, I can't think of another role that I'd relish more right now', said Hughes. 'The North is in a commanding position to shape its own future, one that propels the economy and delivers more opportunities for communities. I'm looking forward to playing my part in making that vision a reality.'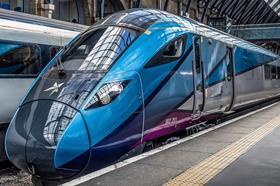 On October 8 TransPennine Express and ScotRail announced the introduction of joint discounted flexible tickets between Manchester Airport, Preston or Lancaster and selected stations in Scotland, including Dundee, Perth and Aberdeen.
RAIB has released its report into a near-miss with a track worker near Gatwick Airport station on December 2 2018. It recommends that Network Rail should improve its isolation planning processes so that safe system of work planners receive all the information they need, and that BAM Nuttall improve its process to ensure that its planners do not plan work without sufficient information to identify appropriate protection measures. There are four learning points relating to following safe systems of work, challenging unsafe practices, planners seeking additional information when needed and the use of train horns.
TransPennine Express is to install defibrillators at its 19 managed stations and on its 44 Nova trainsets. Funding is being provided through a collaboration with Network Rail, Transport for Greater Manchester and Grand Central.