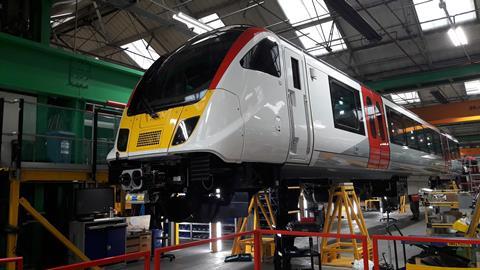 Bombardier Transportation's Derby plant has completed the first 100 coaches for Greater Anglia's fleet of 111 five and 10-car Aventra EMUs. The first is expected to arrive on the Greater Anglia network later this year, and the Angel Trains-owned fleet will eventually replace existing EMUs on its commuter routes in Essex, Cambridgeshire, Suffolk and Hertfordshire.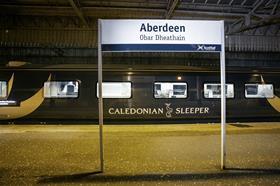 Serco's Caledonian Sleeper has completed its fleet replacement programme, with all services including the Highlander routes between London and Aberdeen, Inverness and Fort William now being operated using CAF Mk V coaches. 'Our new trains have been years in the making and to see them complete their introduction to service is extremely exciting for everyone involved', said Managing Director Ryan Flaherty on October 11. 'We have worked really hard to learn lessons from introduction of the trains on the Lowlander route earlier this year. We are now confident that all passengers can rely on the Caledonian Sleeper to provide the journey of a night time.'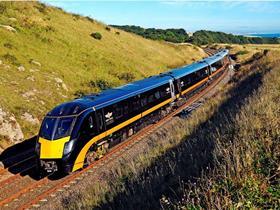 The Office of Rail & Road has granted Grand Central access rights to operate an additional daily service each way between Sunderland and London King's Cross until at least 2021. Departures are envisaged at approximately 10.00 from Sunderland and 14.30 from London. This will take the Monday – Saturday service to six trains in each direction, with five on Sundays. A start date is to be announced shortly.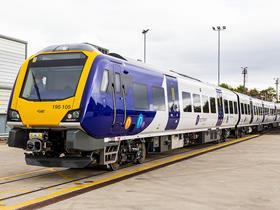 Following media speculation about the Northern franchise, Transport for the North issued a statement on October 10 saying it had told the Secretary of State for Transport than 'in the event that the franchise was to become unsustainable', its preferred option would be for an Operator of Last Resort to take over on an interim basis. 'We've been clear that, in establishing any such arrangement, Transport for the North – and its members including city leaders and metro mayors – should have a strong involvement in the scope of this and in the oversight of the interim operator', said TfN's Strategic Rail Director David Hoggarth.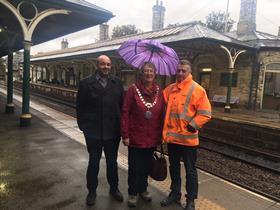 Network Rail has completed a £150 000 project to make the roof of the Grade II listed Knaresborough station building watertight.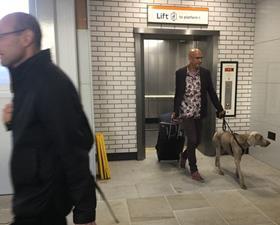 Lifts have opened providing step-free access to the London Overground platforms at West Hampstead station. DfT provided £3m of funding for what is the largest project to date to benefit from the Access for All programme. Work on widening the platforms is due to be completed by the end to alleviate overcrowding.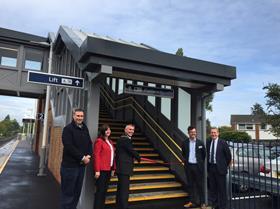 The Mayor of Epsom and Ewell has opened a £3·9m footbridge with lifts providing steep-free access at South Western Railway's Ewell West station in Surrey. Installation was funded through the Department for Transport's Access for All scheme.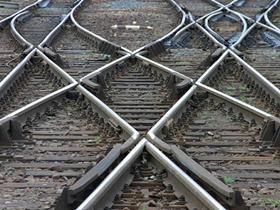 The Rail Accident Investigation Branch has released its report into an incident at Twerton on December 1 2018 when a passenger was killed after leaning out of a GWR train window and being hit by an overhanging tree. There are four recommendations: to minimise the likelihood of passengers leaning out of droplights away from stations; improving the management of the risks associated with passengers leaning out on heritage railways; reducing the potential for hazards associated with GWR operations being overlooked; and ensuring that RSSB advice on signs reflects the level of risk. Learning points reinforce the importance of undertaking regular tree inspections and the value of train operators having well briefed procedures for dealing with medical emergencies on trains.
RAIB has released its report into a fatal accident at Tibberton No 8 footpath crossing on February 6 2019. There is a recommendation to Network Rail aiming to ensure that it understands the risks presented by fog at passive level crossings, and implements a strategy to ensure that the risk to an individual using a passive level crossing in fog is acceptably low. Thee are three learning points, two relating to the management of crossings and one as a reminder to train drivers to bring their trains to a stand upon hearing a railway emergency call.