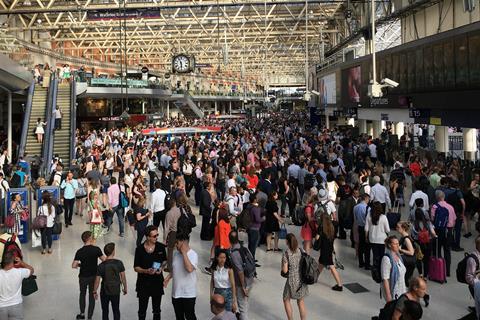 The Office of Rail & Road has published its estimates of passenger entries and exits at 2 566 stations in the year to March 31 2019. London Waterloo remained in the top spot at 94·2 million. Denton and Stanlow & Thornton were the least used with each having an estimated 46 entries and exits. Birmingham New Street was the only station outside London to make the top 10. A total of 42 stations had more than 10 million entries and exits.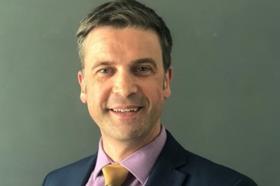 Julian Edwards has been named Managing Director of West Midlands Trains, succeeding Jan Chaudhry-van der Velde who will work alongside him until Easter to ensure a smooth transition. WMT said the outgoing Managing Director had decided last year to 'take a career break before moving onto new ventures.' Edwards' previous roles include seven years as finance director with WMT predecessors Central Trains and London Midland.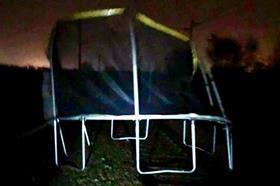 Network Rail has called on people living near railways to secure trampolines, gazebos, marquees, tents and other garden items which could be blown onto the line by high winds. 'Trampolines become airborne very easily', said James Dean, director for the West Coast Mainline South route, after a trampoline became caught in the overhead electrification at Hixon on January 13. 'Please tether these kinds of items. That way you won't lose them and train passengers' journeys won't be disrupted.'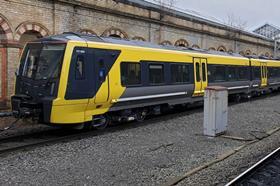 The first of 52 Class 777 four-car EMUs which Stadler is building for Merseyrail has arrived in the UK via the Channel Tunnel, and was transferred to Kirkdale depot on January 15.
The SCS joint venture of Skanska, Costain, Strabag has appointed M Group Services company IWJS to manage GPS, structural condition and asset mapping surveys of sewers on the Phase One Area South section of High Speed 2 between London Euston and Ruislip.
RAIB has released its safety digest into an explosion on an empty CrossCountry Class 221 trainset on September 26. It found that the failure of an electrical capacitor generated gases which mixed with air in the equipment case and then ignited. RAIB said the incident demonstrated the importance of ensuring that the risks associated with the potential failure of capacitors are fully understood and mitigated; ensuring that maintenance and inspection takes account of changes in equipment configuration; and having processes in place to ensure that the intent of safety-critical modification programmes is maintained when making changes.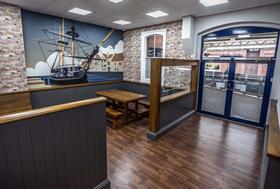 Grand Central has opened a customer lounge at Hartlepool station, with wireless charging points, 'significantly improved' seating and 'breakfast bar style workstations'.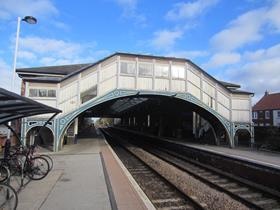 Network Rail has announced plans to undertake £600 000 of improvements works at Beverley station in 2022, including a full refurbishment of the footbridge. 'This much-needed investment will greatly improve the appearance of the station and provide a more pleasant experience for users of the bridge', said Matt Rice, Route Director for Network Rail's North & East Route. 'Beverley station is a listed building, so it is really important that this work is carried out in a way which will preserve the heritage for years to come.'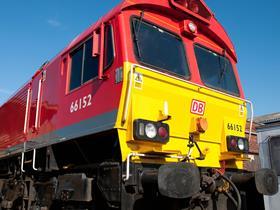 On January 9 DB Cargo (UK) Ltd was fined £1·2m with £27 873 costs, after pleading guilty to one offence under the Health & Safety at Work Act relating an incident when a 13-year-old boy suffered life-changing injuries after receiving an electric shock when standing on the roof of a train under 25 kV 50 Hz overhead at Bescot Yard on June 1 2017. An ORR investigation found that DB Cargo was aware that members of the public were gaining unauthorised access, with 35 incidents documented between July 2012 and June 2017.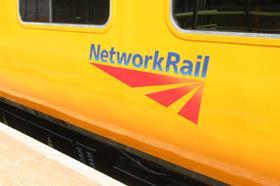 On January 13 Network Rail began work to extend the platforms at MetroCentre station to accommodate longer trains.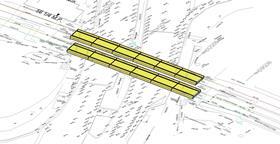 Edilon)(sedra is to use its Corkelast LCS-350 pre-cast system to replace the rubber panels on a level crossing at Newhaven. The crossing provides the only access to the bulk handling area of the docks, and the combination of heavy lorries, poor soil and drainage and the forces arising from the non-perpendicular angle of the crossing causes the road profile to deform. The Corkelast LCS-350 will spread the load over a large surface area, reduce the possibility of water pumping and offer an expected asset life of 40 years with minimal maintenance.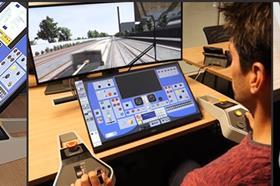 Corys is to supply CrossCountry with four driver training simulators of a new type which incorporates a curved screen, a touch screen and two manipulators replicating the controls. Corys said the simulators would provide 'realism and simplicity' and 'significantly increase' the operator's ability to train drivers to operate Class 220 and 221 DEMUs.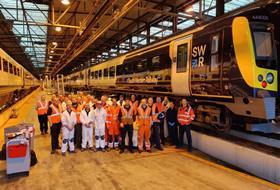 South Western Railway, Siemens and Angel Trains have completed a £70m programme launched in December 2017 to refurbish all 172 Class 444 and 450 EMUs.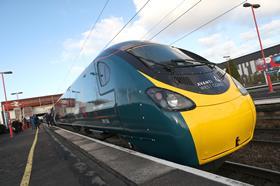 Addleshaw Goddard's rail team advised the Department for Transport on the West Coast Partnership franchising process. 'It has been a fascinating four year journey', said Paul Hirst, head of AG's transport sector group. 'A combined Commercial, Litigation and Projects team pulled together to ensure we signed in time for services to start'.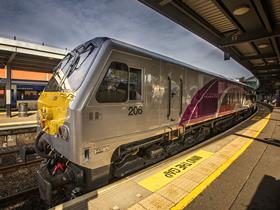 Greengauge 21 has produced a short report, Connecting Great Britain & Northern Ireland, considering the rail connections which would needed for any future fixed link. It says 'any scheme has to be developed and considered as a combined package of a cross-Irish Sea fixed link and the necessary connections – road and rail – recognising that the scale of these land-based investments are themselves likely to be substantial.'