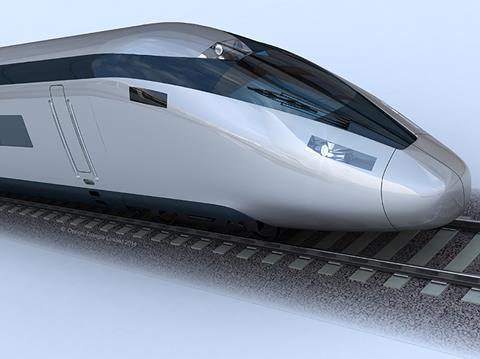 The House of Commons Transport Select Committee's programme for spring 2020 incudes 'High Speed 2: Next steps', a planned a one-off session looking at the key future of challenges of the project, including integration between HS2 and rail services in the North and Midlands.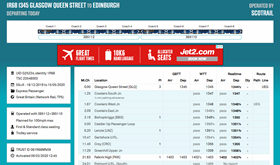 ScotRail has become the first train operator to publish data on its trains' type, length and fleet numbers in real time on realtimetrains.co.uk. 'Keeping our customers informed in real time is key to improving their experience', said Anne Gray, ScotRail's Customer Information Strategy Manager. 'We are committed to finding new ways to provide even more information and this partnership will give unprecedented access to real time data.' Owner of Realtime Trains Tom Cairns said the feature 'has long been one of the most commonly requested pieces of information, from both commuters and enthusiasts alike, so it is great to be able to make this available online on demand.'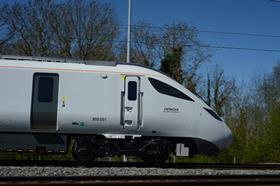 ASSA ABLOY High Security & Safety Group is to supply locking systems and emergency access and egress devices for the five Hitachi AT300 electric trainsets ordered by FirstGroup and Beacon Rail Leasing for East Coast Main Line open access services.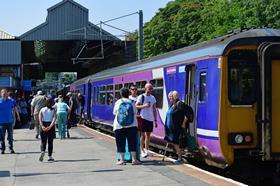 The Association of Community Rail Partnerships and West Midlands Trains have published Connected Stations, a free toolkit focused on community-led station travel planning to link rail services with walking, cycling and public or shared transport options. It offers ideas on how to engage local people, analyse data and undertake research, build an action plan and deliver projects. The toolkit includes input from the Department for Transport, RSSB, Network Rail, Sustrans, Living Streets, Transport Focus, Community Transport Association, CoMoUK, Steer, Design by CCD, Three Rivers Community Rail Partnership and Marston Vale Community Rail Partnership.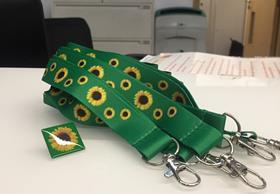 TransPennine Express and Hull Trains have joined the Sunflower lanyards and card scheme for passengers with hidden disabilities.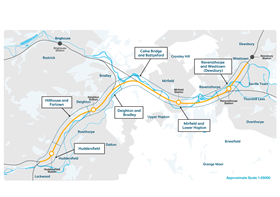 The second stage of public consultation on proposals to upgrade and electrify the 12 km route between Huddersfield and Westtown near Dewsbury will run from March 16 to April 10. The first round of public consultation showed that 85% of respondents supported the upgrading work.