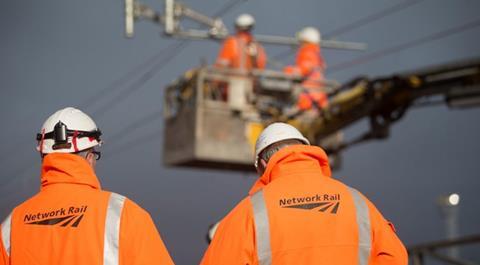 Network Rail has temporarily extended all Sentinel railway competences and medical certificates by four months, in order to mitigate the risk of not having sufficient skilled people to maintain the network safely for freight and key worker services.
Rail Alliance is providing its members with free access to online digital content to support SMEs during the coronavirus pandemic. It has a number of webinars available, and sessions are planned to look at subjects including decarbonisation and digitalisation. To encourage members to remain connected, it will be hosting a webinar on April 2 to explore how SMEs can get the most out of online conferences and virtual events, and how Rail Alliance can take the supply chain's concerns to government, Network Rail and other stakeholders.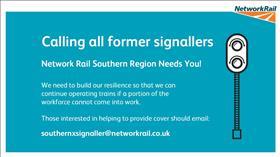 Network Rail has appealed for former professional signallers, crossing keepers, roster clerks, mobile operations managers and electrical control operators who have retired, left the railway or moved on to other jobs to return and help keep trains moving during the Covid-19 pandemic. 'Under normal circumstances we have enough signallers to keep trains running whatever happens, from flu to winter colds season, but these are not normal circumstances and without signallers to route trains there will be no way we can keep the whole network open', said John Halsall, Managing Director of Network Rail's Southern Region.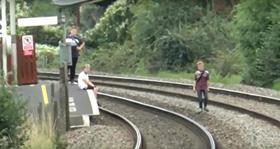 With schools closed for the foreseeable future, British Transport Police and Network Rail are urging parents and carers to speak to their children about the importance of staying off the track. Parents can sign-up for free online tutorials as part of the You vs Train safety campaign.
The Railway Industry Association has appointed Policy Director Kate Jennings as its as dedicated Lead Coronavirus Response Co-ordinator.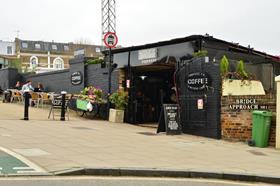 To support companies during the pandemic, Network Rail has cancelled all first quarter (March 25 – June 23 2020) rent payments due from the 1 000 small and medium business tenants in its commercial estate portfolio. It will also cancel all base rent payments for retailers in its managed stations for the first quarter of the new financial year (April-June 2020). Network Rail has around 100 retailers in its stations, who typically pay a minimum guaranteed base rent and a turnover rent based on sales.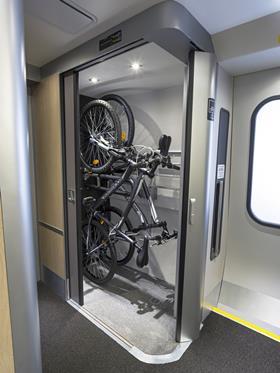 TRB Lightweight Structures is supplying Hitachi Rail with aluminium honeycomb panels for train interior elements including cab interior doors, toilet cubicles, bike racks, walls and antenna covers.
Transport for Wales is offering NHS workers free travel to and from work between March 22 and April 30 on production of their NHS ID.' We are doing all we can to keep vital services running, so that emergency service staff who are using our trains and key workers are to travel in safety with confidence', said a spokesperson.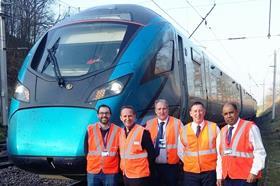 Rail Operations Group is supporting CAF with the 200 km/h dynamic testing of Class 397 trainsets for TransPennine Express on the West Coast Main Line.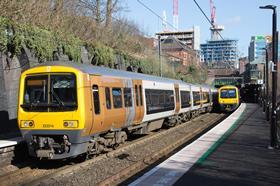 West Midlands Trains has lifted restrictions to allow pensioners and disabled passengers who are members of the English National Concessionary Travel Scheme to use their local train service for free before 09.30. Pass holders do not need a new pass, and can simply show their usual pass if requested. 'With supermarkets now inviting elderly and disabled customers to visit their stores at opening time, we are playing our part by lifting the 9.30am restriction for concessionary pass holders at a time when commuter numbers are low', said a spokesperson.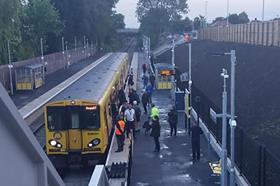 Merseyrail has lifted concessionary travel restrictions, enabling passengers over 60 with concessionary passes to travel at all times, not just off-peak period.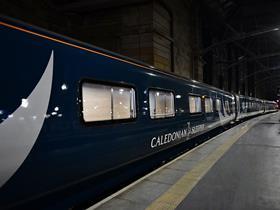 Under Caledonian Sleeper's temporary coronavirus timetable, it will operate eight-car trains from Glasgow Central and Inverness, joining at Edinburgh Waverley to run to London Euston. There will be one 16-car train northbound from London, splitting at Edinburgh with portions for Glasgow and Inverness.