ScotRail has unveiled the livery designed by artist Peter McDermott for the five Class 153 single-car DMUs which are being modified to carry up to 20 bikes and large sporting equipment on the West Highland Line. The first is due for completion later this year when the programme can fully resume following the coronavirus pandemic. 'My own illustrative style is directly inspired by such artists as Norman Wilkinson and Tom Purvis, who among others, were responsible for the much-loved railway art of the 1930s and 40s', said McDermott. 'Their work was confined to train compartments and poster hoardings, but fortunately for me I've had the unique opportunity to work on a much larger canvas.'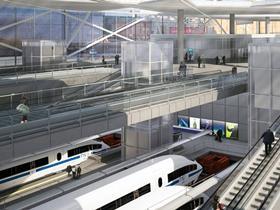 HS2 Ltd plans to increase the number of graduates it takes on this year from nine to 21. 'With over a quarter of the UK's rail engineers aged over 55 and predicted to retire in the next 10 years, investing in future talent is crucial to ensuring the UK has the skills it needs to support the government's commitment to major infrastructure and transport improvement programmes', it explained. Applications for the 2021 graduate recruitment programme will open in October.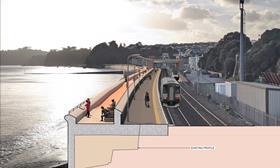 Network Rail has submitted plans to Teignbridge District Council for the remainder of the new £80m Dawlish sea wall, running 415 m between the Coastguards and Colonnade breakwaters. NR has submitted the plans for prior approval under its permitted development rights, while Listed Building Consent is also being sought as the work is physically attached to the Grade II listed Dawlish station.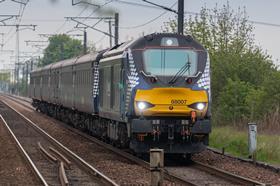 All ScotRail trains now comply with PRM-TSI accessibility regulations, following the withdrawal on May 29 of the two Class 68 locomotive-hauled sets which had operated four services a day in Fife since 2015.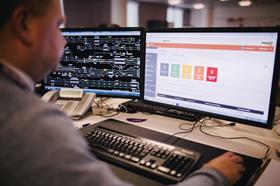 3Squared has signed a three-year deal, with an option to extend for 10 years, to supply its RailSmart Competency Management system to Network Rail. This will contain a number of modules including a training and assessment section to support the continuous monitoring and improvements of employee competencies; candidate overview with improved visibility of employee competency data including medicals, incidents, support plans and previous assessments; and a reporting module providing business insight and better visibility of the company's current competency position.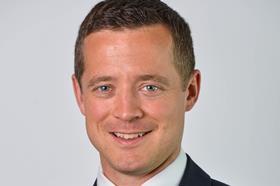 Structured project finance expert David Rose is to join Rock Rail's origination team in September, supporting financing opportunities in the UK and continental Europe. He has worked alongside Rock Rail since 2015, as financial advisor on its first five rolling stock deals and developing innovative financing methods for the UK rail market.