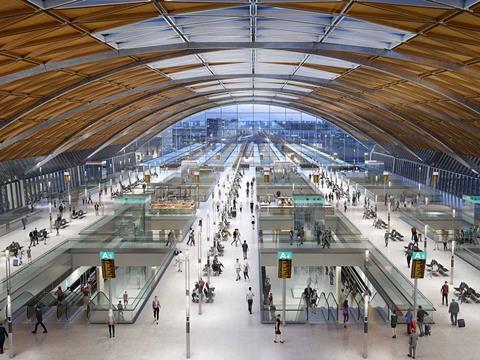 On June 24 HS2 Ltd announced the three shortlisted bidders for the £570m contract to build Birmingham Curzon Street station. They are a joint venture of BAM Nuttall Ltd with Ferrovial Construction (UK) Ltd; Laing O'Rourke Construction; and a joint venture of Mace Ltd with Dragados SA UK. The contract is expected to be awarded next year.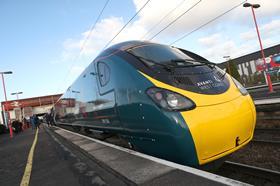 Avanti West Coast staff have elected London Euston-based Train Manager Lizzie Power as the operator's first Employee Director, who will provide senior leadership with an employee viewpoint on matters affecting the overall business. During her three-year term she will step back from her role as a Train Manager, and hold meetings and surgeries at offices, stations and depots across the network. The creation of the role was driven by FirstGroup, which has established similar positions across its other businesses.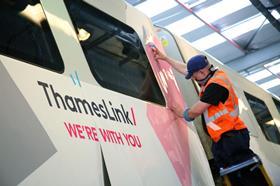 Govia Thameslink Railway is to provide visors in addition to facemasks for all non-safety critical staff. 'It is great news' said General Secretary of the TSSA union Manuel Cortes. 'Our union has been steadfast in our campaign for front line staff to be issued visors as the virus not only gets into you through your mouth and nose but also through your eyes.'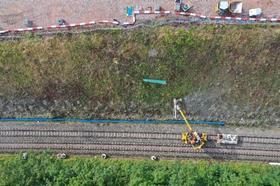 Network Rail and contractor Osborne have completed major repairs and upgrades around Templecombe, Gillingham and Sherborne. This included inserting 4 m steel nails into a cutting side at Templecombe to prevent further landslips, construction of a 40 m gabion wall at the bottom of the cutting for extra protection, relaying 400 m of track near Gillingham, and replacing the slate roof at Sherborne station.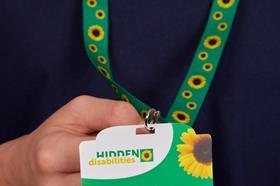 South Western Railway and Greater Anglia have joined the Sunflower lanyard scheme enabling people with non-visible disabilities to discreetly indicate that they need extra support or more time. 'While it is positive that a growing number of disabled people are using the railway, too many still feel that they are unable to do so', said SWR's Accessibility & Inclusion Manager, Michael Adlington. 'Through this scheme and other measures, this is something we are committed to playing our part in changing.'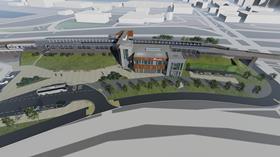 Translink is to undertake remote and digital consultation on its plans to redevelop Belfast's Yorkgate station as a 'high-quality sustainable transport hub' with enhanced connections to the Ulster University Campus. 'Whilst the redevelopment of the station will help our construction industry kick start after the Covid-19 outbreak, it represents a real signal to the people of North Belfast that we will invest in improving their connections', said Minister for Infrastructure Nichola Mallon.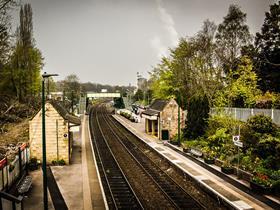 Transport for Wales has joined the Urban Transport Group of transport authorities as an associate member.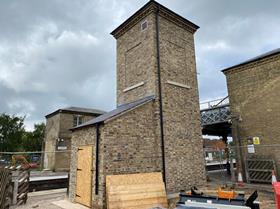 The completion of work by Network Rail to improve accessibility at Spalding station has been put back to September, as the installation of lifts could not be undertaken safely in line social distancing measures.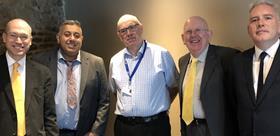 The Community Rail Norfolk parent organisation of the Bittern and Wherry lines community rail partnerships has been awarded an accredited partnership charter mark by the Department for Transport.