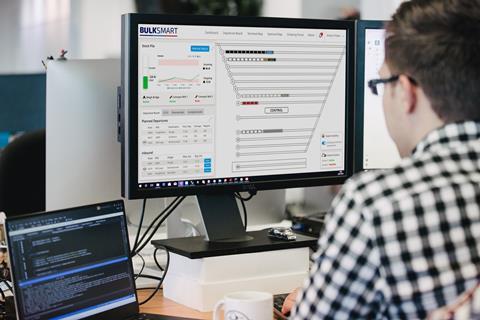 HS2 contractor Skanska Costain Strabag JV has awarded 3Squared a three-year contract to supply its RailSmart software to provide visibility of its complex freight supply chain, with live performance, cost management information and operational control data in real-time. This will include bespoke enhancements for terminal management, cost control and supplier performance, which were specified and designed by consultancy Legge Infrastructure Services.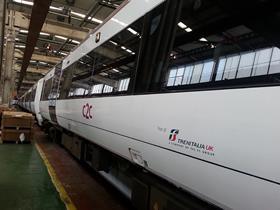 Trenitalia UK has launched a mobile ticketing app for c2c passengers, completing the roll-out of its Pico4UK ticketing system. Passengers can buy tickets and manage their account from their own devices, and in the coming months will also be able to upload purchased tickets directly to their smartcard. 'We can offer the UK market a full range of solutions for ticketing, from an integrated whole-system platform like on c2c, to cherry-picking individual channels as required', said Trenitalia UK Managing Director Ernesto Sicilia.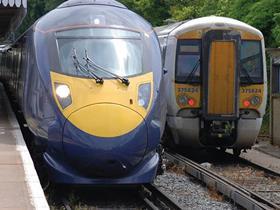 Southeastern has selected UP3's Rail Compensation platform for its 'Javelin' Customer Relationship Management system, which is designed to reduce the time it takes to handle compensation claims. 'By redesigning and streamlining our processes onto Javelin and by taking advantage of all the rich functionality on the ServiceNow platform we're able to process cases more effectively and efficiently, meaning our customers will get compensation payments more quickly', said Chrissy Heynes, Head of Customer Relations at Southeastern.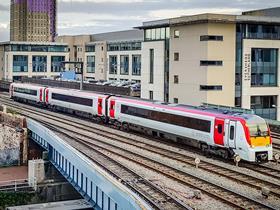 Transport for Wales is to convene a working group with the RMT union to discuss bringing in-house all cleaning on the Wales & Borders franchise which is currently outsourced to Axis.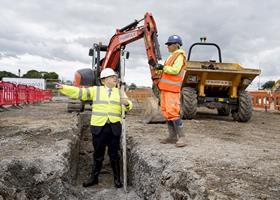 Prime Minister Boris Johnson visited Goole on July 6 to mark the start of construction of Siemens Mobility's £200m train factory, which is scheduled to open in 2023.'It's going to be a European centre for excellence for rail technology right here in the East Riding of Yorkshire', said Johnson. Construction company C R Reynolds has been appointed to commence enabling works, with the final build partner to be announced later this year.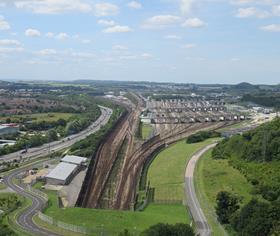 The UK government has notified the European Commission that it wishes to make use of the extension of the deadline for transposition of the technical pillar of the Fourth Railway Package. In response to the Covid-19 pandemic, the EU has allowed member states and the UK to further extend the deadline from June 16 to October 31.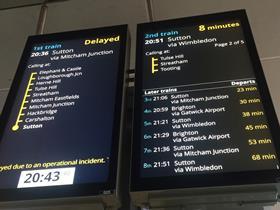 The Office of Rail & Road published its Annual Rail Consumer report for 2019-20 on July 7. Its work included steps to improve the information provided on websites; challenging the industry to work together to publish a Passenger Information Improvement Plan; pushing forward changes to Accessible Travel Policies; intervening to improve performance where companies failed to respond to complaints within 20 working days.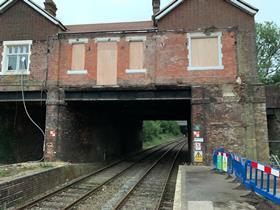 Network Rail, BAM Nuttall and Govia Thameslink Railway are undertaking a project to replace the footbridge at Eridge station in East Sussex. The platform canopies will also be refurbished, improving the overall passenger experience for passengers commuting to London or visiting the heritage Spa Valley Railway which shares the station.
Rail Forum Midlands is to hold a virtual event on July 21 to provide details of its first Rail Sector Deal SME Growth Through Collaboration Challenge; this will focus on ideas for reducing the weight of new and existing rolling stock. The event is open to all SMEs working or seeking to work in the rail sector.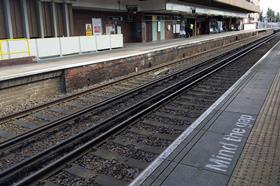 The Department for Transport has laid new legislation in preparation for the end of the EU withdrawal transition period on December 31 2020. The Railways (Miscellaneous Amendments, Revocations and Transitional Provisions) (EU Exit) Regulations 2020 make a number of changes to several areas of legislation which are deemed necessary to ensure that the UK rail framework continues to function effectively.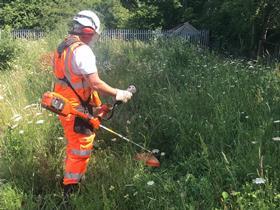 Network Rail's Wessex Route is trialling battery-powered hedge trimmers and strimmers. 'They're lighter so they're easier to carry and can be manoeuvred more easily, and as they are battery powered, they are more environmentally friendly', said Chris Cornish, Programme Director for Works Delivery. NR said that battery technology had reached a point where portable tools are capable of operating without the need for recharging for the same length of time as staff work, which is important in locations where it is not possible to recharge the equipment.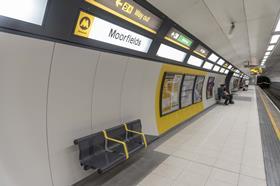 Merseyrail has awarded JCDecaux UK a five-year outdoor advertising contract covering 600 sites including posters, billboards and escalator panels. From 2021 JCDecaux UK will digitise the advertising in the busiest locations, installing digital screens at Liverpool Lime Street, Liverpool Central, Moorfields and James Street.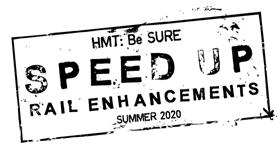 On July 6 the Railway Industry Association launched the next stage of its 'Speed up Rail Enhancements' campaign, calling on the Treasury to fast-track and fund a range of planned rail projects. The association had identified 58 projects which it hoped might be given a rapid go-ahead.