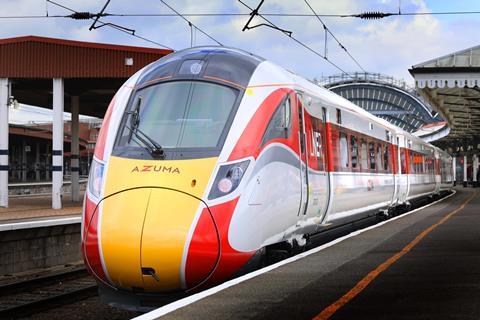 LNER is to trial at-seat catering during August, with passengers ordering and paying for food and drink using the Let's Eat At Your Seat app which was developed by QikServe as part of the LNER FutureLabs accelerator programme. The operator said this would provide confidence to passengers who are looking to stay seated for the duration of their journey, or who not wish to leave their seat and possessions unattended.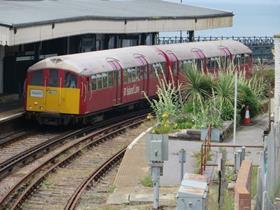 South Western Railway is looking for new homes for Island Line's five Class 483 EMUs originally built in 1938 for the London Underground. They are due to be replaced by Vivarail Class 484 units, the first of which is due to be delivered to the Isle of Wight for testing this year. Organisations will need to demonstrate the capacity to remove and a provide a suitable location for the vehicles, which are subject to a statutory Designation Notice following the decision of the Board of Trustees of the Science Museum.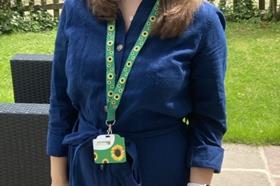 Network Rail and all passenger operators in Great Britain are now participating in the Sunflower lanyard scheme which enables passengers with non-visible disabilities to discreetly let others know that they might require more time, support or assistance. Other schemes which are recognised by train operators including the Just A Minute card for people with learning difficulties or autism.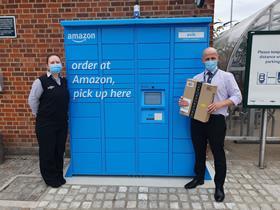 Almost 150 Amazon Hub automated click and collect lockets are to be installed at Govia Thameslink Railway stations over the next six months, starting on the Southern network with Thameslink and Great Northern stations to follow by December 2020. 'Although a large majority of the UK is working from home, not everyone can be in for deliveries — especially key workers or other industries now back at work', said GTR's Commercial Director, David Gornall. 'Our new partnership gives passengers the opportunity to pick-up their Amazon packages on the go as part of their everyday journey.'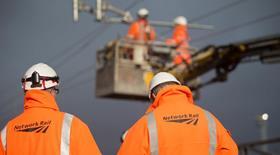 Network Rail is seeking technology to aid in safety hazard detection within defined exclusion zones around ballast cleaning and track relaying plant. It envisages providing a visual and audio alert to individuals wearing personal protective equipment.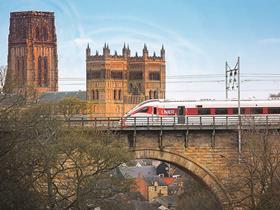 LNER has signed a legal agreement with the Equality and Human Rights Commission to improve its service for disabled passengers, following a legal challenge from a visually impaired customer who received inadequate support and assistance from it. The operator is required to improve elements of its assisted travel service and to refresh its accessibility and inclusion training. EHRC said it would 'vigorously defend the rights of disabled and older passengers against companies who fail to offer accessible services, as part of our efforts to assist individuals who have experienced discrimination while using public transport'.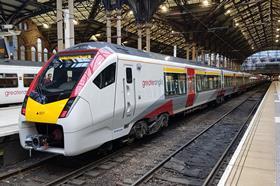 Garrandale is supplying Greater Anglia with new train washers at Southend Victoria and Norwich Crown Point, while the washers at Clacton, Colchester, Ilford and Orient Way in London will be refurbished. The £4m project is scheduled to be completed by February. 'The new washers will improve the quality and standard of train washing, as well as helping to save up to 10% of the volume of water needed, compared to what was previously used', said the operator.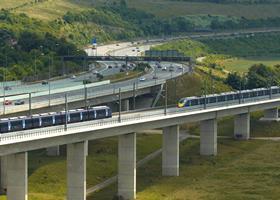 Transport for the South East has submitted a bid to government to become a statutory sub-national transport body with devolved powers.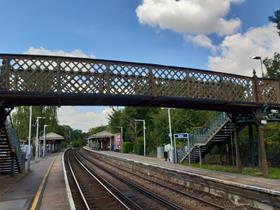 Network Rail and contractor Osborne have begun work to refurbish the Grade II listed Bookham station in Surrey. The main focus is to repair the structure which has been affected by wet rot, to replace a large section of the roof and to refurbish and repaint the footbridge.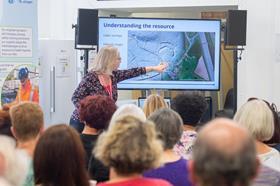 People in Buckinghamshire, Oxfordshire, Northamptonshire and Warwickshire who are out of work or looking for a new career can register for a free construction training course linked to opportunities to work on High Speed 2. Construction contractor EKFB JV is providing up to 200 free places on the training programme, using funding awarded by the Construction Industry Training Board's Construction Skills Fund. The accredited plant operator training programme, which takes a week to complete, is being delivered in partnership with Apple Construction and Buckinghamshire College Group.