Following the fatal derailment of ScotRail's 06.38 Aberdeen – Glasgow Queen Street service on August 12, HM Chief Inspector of Railways Ian Prosser said 'ORR Inspectors are on site at Stonehaven, assisting in the preliminary investigation. We will work with other agencies, including the emergency services, to find out exactly what happened and identify the causes of this tragic incident.'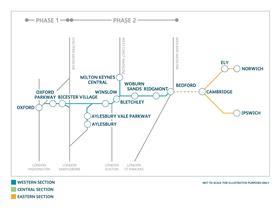 The East West Rail Consortium of local authorities has appointed Steer to develop a business case for the Eastern Section of the East West Rail route, which would use existing lines from Cambridge to Ipswich and Norwich. The business case will be submitted to the Department for Transport with a view to obtaining the funding needed to assess infrastructure requirements and develop a preferred option.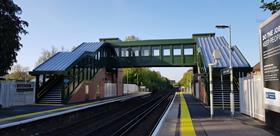 As part of the Department for Transport funded Access for All programme, Network Rail has completed construction of a footbridge and lifts at Coulsdon South, along with the installation of tactile paving and upgrades to the station power supply. Network Rail said efficiencies were gained through redesigning the footbridge to reduce the amount of steelwork required and avoid the need to relocate a taxi office.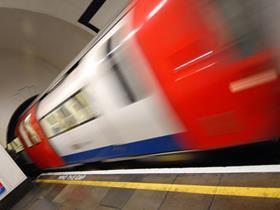 Jacobs has been appointed to Transport for London's renewed four-year professional services framework contract, with multiple lots including project, programme & portfolio management, business case management and the new lean consultancy.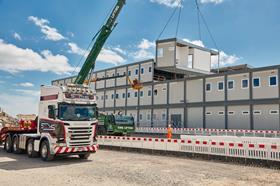 Wernick Buildings has manufactured and installed the first of a number of office and welfare modules it is supplying for HS2's Main Works civils contractor the Align JV. Trefoil Interiors provided the internal fit outs for the accommodation units. 'HS2 is giving us a pipeline of work which is allowing us to invest in our infrastructure in Port Talbot enabling us to improve, increase production and employ more local people', said Ben Wernick, Managing Director of Construction.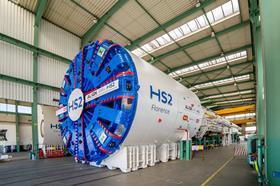 The two 170 m long Herrenknecht tunnel boring machines that main works contractor Align JV will use to excavate the 9·1 m diameter twin-bore Chiltern tunnel for HS2 have been named 'Florence' and 'Cecilia', after nurse Florence Nightingale and astronomer Cecilia Payne-Gaposchkin.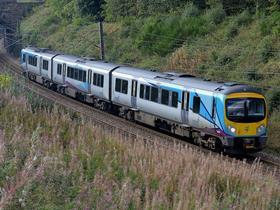 TransPennine Express has received 'We're Good To Go' accreditation from Visit Britain, signifying it follows government and industry Covid-19 guidelines and has processes in place to maintain cleanliness and aid social distancing. 'Covid-19 has been very challenging for everyone and it has required many different teams to come together to ensure that our customers can travel safely', said Lisa Hewitt, Partnership Marketing Manager at TPE. 'This acknowledgement from Visit Britain will hopefully boost customer confidence in TPE and enable many more people to go out and explore what the north of England and Scotland has to offer.'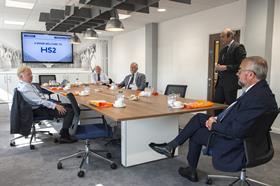 Mabey Hire has been awarded a number of contracts to supply and install Mabey Bridge temporary modular bridges for using during the construction of HS2.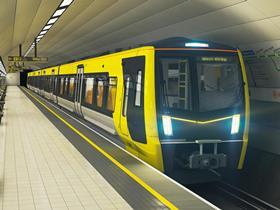 Merseyrail has deployed the Workforce Dimensions employee management suite from Kronos. 'Merseyrail has the most advanced technology at its fingertips to ensure operations are running smoothly, managers are freed from burdensome tasks, and employees have greater control of their work-life balance', said Peter Harte, Vice-President EMEA, at Kronos.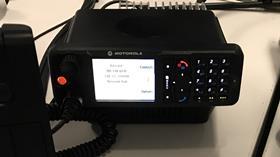 Network Rail Southern region has completed the rollout of Airwave digital secure radio across its network, with the Wessex route joining Sussex and Kent. Airwave is intended to be more reliable, secure and have better coverage than mobile phone networks, with the ability for the British Transport Police to assign a shared channel with other organisations, including Network Rail, so that the response to an incident is fully co-ordinated.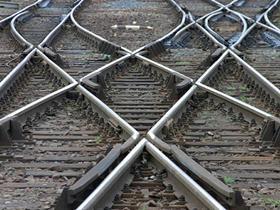 Following an audit by ISOQAR, SLC Rail has achieved accreditation for ISO 14001 and ISO 45001, as well as reaccreditation for the ISO 9001 standard. SLC Rail worked with Gateway Consultants to meet the requirements of the ISO accreditations for quality, environmental and occupational health & safety management systems.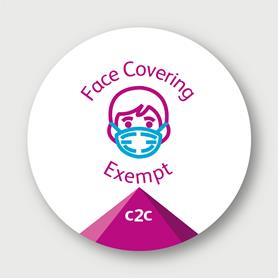 c2c has launched a badge for passengers who are unable to wear face coverings owing to conditions such as severe asthma and visible and non-visible disabilities. 'We know some people may feel more comfortable wearing something that says they are exempt from this rule and also allows our staff as well as the British Transport Police to know who should and shouldn't be wearing a face covering', said Managing Director Julian Drury.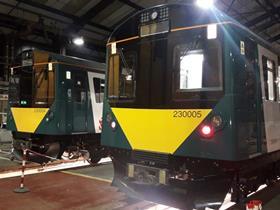 London Northwestern Railway plans to restart morning and evening peak services on the Marston Vale Line between Bedford and Bletchley from August 24. All services on the route were suspended and replaced by buses at the end of March owing to the impact of coronavirus on crew availability, low passenger numbers and reliability issues with level crossings. A fuller service is to be restored by the end of the year. 'We had to make hard decisions on how to use our available resources to move the maximum number of passengers', explained Customer Experience Director Lawrence Bowman.