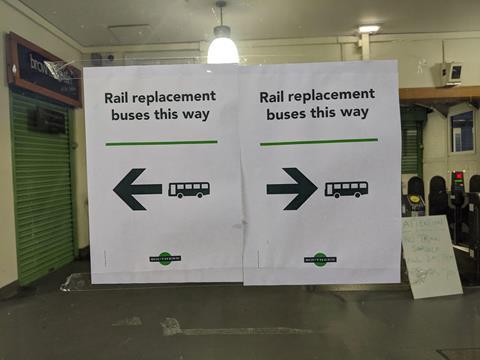 The Office of Rail & Road published its latest accessible travel guidance on September 16, with new rules requiring train operators to maximise the use of accessible buses and coaches during rail disruption, and a requirement for improved information so passengers know where and when accessible vehicles will be operated. ORR and the Driver & Vehicle Standards Agency are planning a memorandum of understanding to clarify and strengthen monitoring and compliance activities.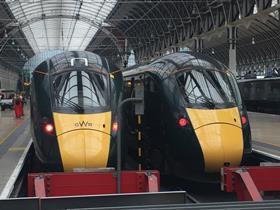 In a trading update issued on September 15, FirstGroup plc said passenger volumes on its First Rail operations had increased modestly during the summer, but still remained at around 30% of pre-pandemic levels on average. It has increased capacity to around 90% on average to support the return to places of work and schools. The EMA for Great Western Railway has been extended, and discussions were progressing with DfT about its other franchises which are under EMAs until September 20.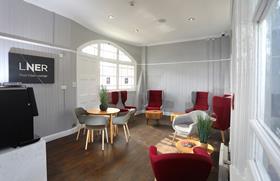 LNER has reopened its refurbished first class lounge at Berwick-upon-Tweed, which was damaged in a criminal attack on cash machines at the station during March.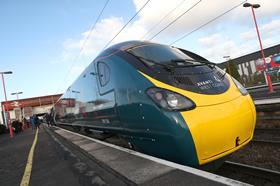 For a period of five days last month Avanti West Coast Pendolinos were permitted to coast under a section of damaged overhead electrification equipment near North Wembley on the West Coast Main Line, minimising disruption until Network Rail could arrange a permanent fix. The pantograph was lowered, with the trains coasting for more than 3 km at 130 km/h. 'This is the first time we have used coasting to operate a full timetable and is a great example of our collaborative efforts', said Gus Dunster, AWC's Executive Director of Operations. 'By utilising our ability to coast we were able to keep our trains moving through the affected area, minimising the impact to customers' journey and preventing further damage to the overhead wires.'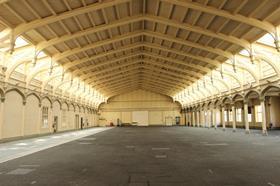 Network Rail has acquired the Brunel-designed old station at Bristol Temple Meads from the city council. The building dates from the opening of the railway to the city in 1840, and it now houses the Engine Shed business incubator and Passenger Shed events space. NR plans to maintain its current commercial use, whilst restoring the Grade I listed building under the emerging Bristol Temple Quarter masterplan.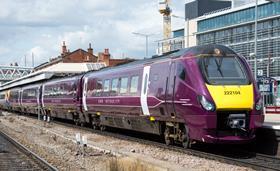 East Midlands Railway has launched a seat finder tool to help passengers see how busy trains are expected to be.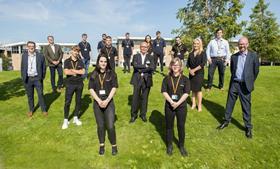 The first cohort of 12 apprentices from Siemens Mobility's Goole plant have started their courses at Selby College. More than 200 applications were received for the three-year Level 3 Rail Technician Apprenticeship programme.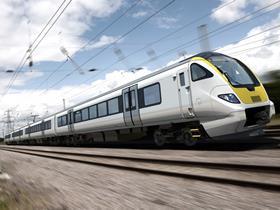 Dyer & Butler has been awarded the a contract to lengthen platform 4 at Cambridge station by 40 m to handle Greater Anglia's Bombardier Aventra commuter EMUs which are expected to start entering passenger service later this year. The £4m project is due to start in December and finish in May 2021, with the platform remaining open during the works.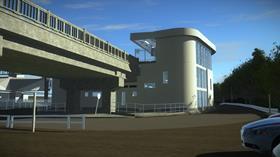 Oxford to Cambridge railway project promoter East West Railway Co has published a Prior Information Notice for the procurement of technical and management resources to support scheme development. This will include preliminary engineering and systems design, environmental assessment and management of the statutory processes, including stakeholder consultation. It intends to engage with the market prior to launching a procurement programme this autumn.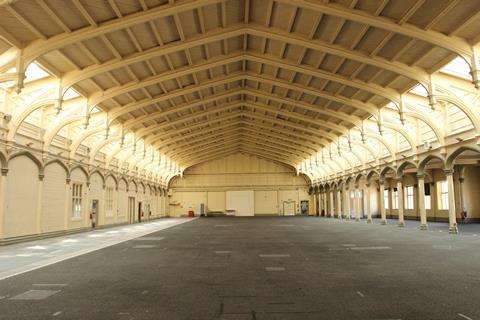 Network Rail is to begin vegetation clearance, site surveys and geological investigations to inform the development of plans to reopen the Levenmouth line, with stations at Cameron Bridge and Leven. 'Although still at a very early stage, it is fantastic to see work happening literally preparing the ground and to inform the design of the line', said Graeme Stewart of NR's Levenmouth project team on September 15. 'We have been working on developing a range of options which will define what the project looks like and how it is delivered.'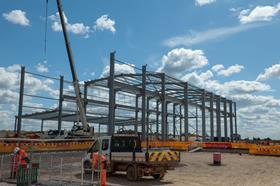 Caunton Engineering is supplying 2 400 tonnes of structural steelwork for the factory which will produce pre-cast concrete tunnel segments for HS2's Chiltern tunnels, and for the south portal site.