Mainline testing of the HydroFLEX hydrogen fuel cell multiple-unit demonstrator at up to 80 km/h between Long Marston and Evesham began on September 30. The unit has been converted from a Class 319 EMU by Porterbook and the Birmingham Centre for Railway Research & Education, with the partners contributing £1m and DfT providing grants totalling £750 000. Ricardo prepared the safety case for mainline operation. It is envisaged that fuel cell-battery technology for retrofitting to existing EMUs or converting DMUs could be available by 2023.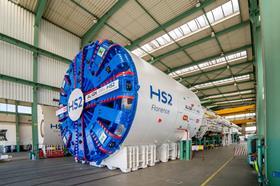 Booth Industries has won a £36m contract to provide 303 steel high pressure safety doors and frames for the cross-passages linking tunnel bores on High Speed 2. 'Our designs are based on existing Booth intellectual property and will be manufactured at a purpose-built facility in Bolton, creating up to 50 skilled jobs in the area over the next decade', said Managing Director Mike Jenkinson.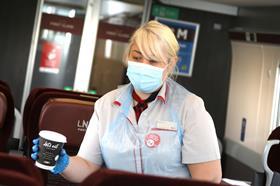 LNER began to reinstate the provision of hot food on its trains from September 30, and resumed at-seat service in first class.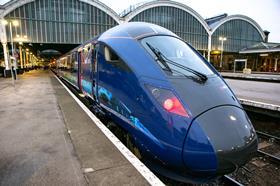 The RMT union has written to the Secretary of State for Transport calling on the government to provide a financial support package for open access operators, and to facilitate the transfer of redundant staff to franchised TOCs. RMT said Grand Central estimates it will make a loss in excess of a £20m this year, and 17 posts are at risk of redundancy, while Hull Trains is proposing 23 redundancies and intends to make changes to its pension scheme.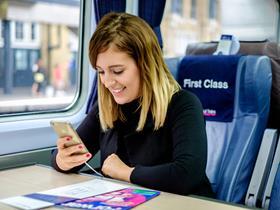 The Geospatial Commission has partnered with Innovate UK to launch a £2m transport data location competition. This has four themes: mobility as a service; active travel; supply chains; and boosting capacity.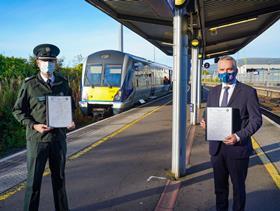 Police Service of Northern Ireland and Translink have introduced a Safe Transport Team. 'This six month pilot will see a dedicated team of officers work collaboratively with Translink colleagues and with Local Neighbourhood Teams to help tackle crime and anti-social behaviour at public transport hubs and on-board trains and buses', said Temporary Assistant Chief Constable Jonathan Roberts. 'The aim of the scheme is to provide a visible reassuring presence for members of the public and help keep everyone safe.'
Funding of £1·5m from Kent County Council's Local Growth Fund and £750 000 from Sevenoaks District Council's Community Infrastructure Levy has been secured for a £2·25m modernisation of Southeastern's Swanley station. The to be completed in May 2021, this will include a bigger booking hall with an 'attractive' glass frontage, new information screens, better lighting and more CCTV.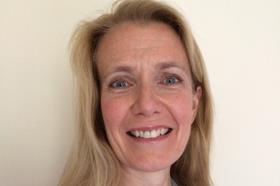 SLC Rail has appointed Chartered Civil Engineer Kathryn Waring as Head of Engineering. She joins from Tony Gee & Partners where she was a Principal Engineer and Business Development Manager. 'Not only is she a well-respected Engineer, she also brings a passion for promoting the career to younger people through her valuable work as a STEM Ambassador', said Engineering Director Sam Uren.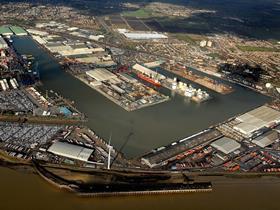 Forth Ports has appointed Ian Wilson as Intermodal & Logistics Development Manager to focus on the rail offering in Tilbury and Grangemouth. He was previously Business Development Manager in the rail freight division at Eddie Stobart.
RAIB has released its report into a collision between mobile elevating work platforms at Rochford in Essex on January 25. Five recommendations to Network Rail are to review the roles and responsibilities of staff working in possessions; to review of the way that the Sentinel scheme is managed, in respect of incident investigations and how training providers and primary sponsors assess English language skills; to review the response process for accidents and incidents; to review of the equipment currently used to alert staff to a dangerous situation; and to commission an independent review of the internal culture of the Overhead Condition Renewals business unit. 'Our investigation found a catalogue of errors and omissions which could have had much more serious consequences', said Simon French, Chief Inspector of Rail Accidents, adding that 'it was particularly disturbing to find underlying evidence that racial, language and cultural tensions were factors'.