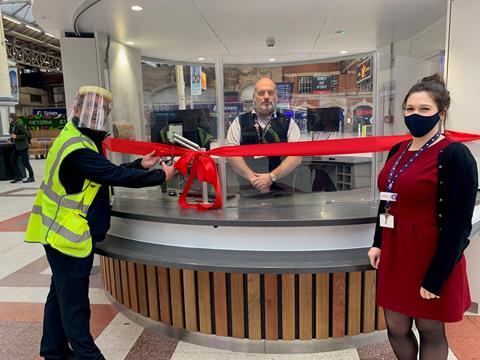 Network Rail opened two customer information points at London Victoria station on October 7. To be operated by staff from GTR and Southeastern, they feature low desks to provide access for wheelchair users. The circular design aims to accommodate the passenger flow through the station, with illuminated signage for visibility and a colour scheme intended to fit into the station environment.
On October 14 plant hire and civil engineering business Stobart Rail Ltd will change its name to XYZ Rail Ltd. This follows its acquisition by Bavaria Industries Group AG.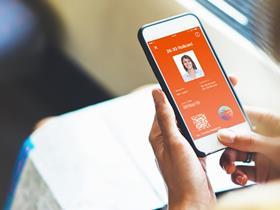 The government has decided not to offer refunds, extensions or discount on renewal for railcard holders. Transport Focus Chief Executive Anthony Smith said 'passengers bought railcards in good faith and will be disappointed by the decision not to extend them or offer a discount on renewal to make up for the period when we were encouraged not to travel. While the government continues to provide high levels of support to make sure the day-to-day railway keeps operating, it seems a pity some slack could not be given on this issue to encourage people back to rail'.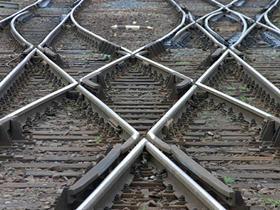 RAIB has released its report into a fatal accident at Tyseley depot on December 14 2019. There are two recommendations addressed to West Midlands Trains, the first is to ensure that effective assessments are carried out of the risks to those walking and working in depots, yards and sidings and that suitable measures are in place to control these risks. The second is that the operator reviews its safety assurance processes to ensure that unsafe working practices can be effectively identified and their causes addressed. There are also six learning points for the industry.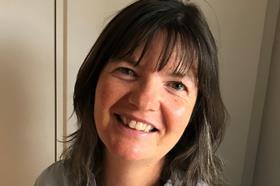 The New River Line Community Rail Partnership has been set up to work with Greater Anglia, Hertfordshire County Council, local authorities and other community organisations to boost the rail line between Hertford East and Broxbourne. Katie Goldthorpe has been appointed Community Rail Officer.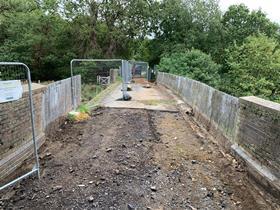 Principal contractor J Murphy & Sons is to begin work this month to replace a road overbridge at Eccles Heath in Norfolk, where the road has been closed since the bridge was damaged beyond repair in a traffic incident in November 2017.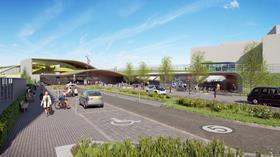 Network Rail is to launch the six-week second round of consultation for the proposed Cambridge South station on October 19.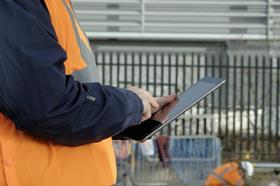 Railway software specialist 3Squared has is now part of the Crown Commercial Services' G-Cloud 12 framework, which simplifies the procurement process for government entitles including the DfT, ORR and arm's length bodies such as LNER and Northern.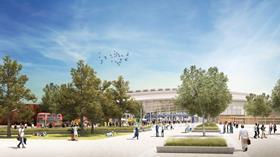 Old Oak & Park Royal Development Corp has been awarded a £255 200 HS2 Business & Local Economy Fund grant to develop an employment and skills hub in partnership with the London boroughs of Brent, Ealing and Hammersmith & Fulham, West London College and the Department for Work & Pensions.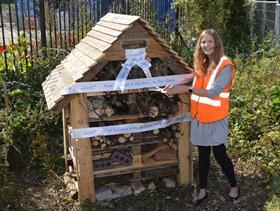 Contractor Taylor Woodrow and staff at Greater Anglia's Norwich Crown Point depot have built a 'bug hotel' using material leftover from work to modernise the site to accommodate new Stadler rolling stock. 'As we move towards autumn, it will provide a valuable refuge for various insects providing them with a habitat to nest but also to hibernate over winter', said Greater Anglia's Environment & Energy Manager, Stephanie Evans. 'We are looking forward to it helping enhance biodiversity and hope that it will encourage pollinating insects such as bees to flourish.'
Neil Walker has been appointed Managing Director of Unipart Rail and Unipart Manufacturing Group. He joins from MTR Corp.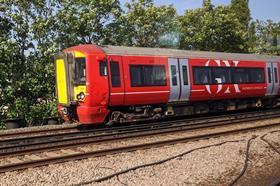 Next year Gatwick Airport is to introduce a £5 charge for vehicles dropping off passengers directly outside its terminals. People who drop off and pick up at the South Terminal each day to access to the railway station would make 'a token annual payment contribution'.