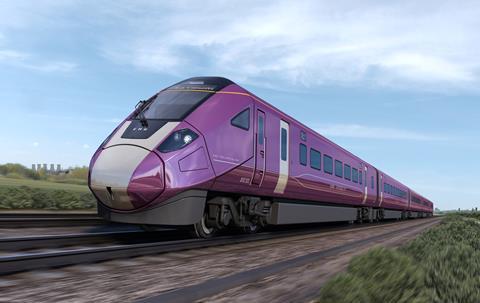 East Midlands Railway is working with Derby company DGDESIGN to develop 'calm, comfortable and accessible' interior designs for its future Hitachi Class 810 Aurora inter-city trainsets which are scheduled to enter service in 2023.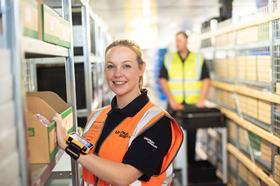 All Unipart Rail's sites have completed a best practice Occupational Health & Safety Audit conducted by the British Safety Council, with a five-star rating.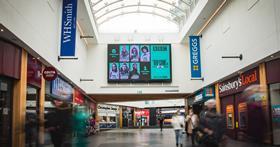 OPEN Media commissioned sign and large format LED display specialist Concept Group to install and service two 5 m x 3 m digital advertising displays at Liverpool Central station. This is one of the first UK deployments of Daktronics' QVN LED displays for indoor applications. 'We already have a large format LED display on the outside of the station which was also provided by Concept Group, but we felt that there was an opportunity to capitalise on internal commuter traffic', said OPEN Media Managing Director Mike Smith.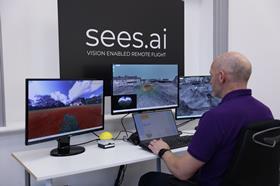 A consortium of eight partners including sees.ai, NATS, Vodafone, Terra Drone, Atkins and HS2 contractor Skanska Costain Strabag has won funding from the Future Flight Challenge to support the development of a beyond visual line of sight drone system. It is envisaged that this could facilitate access hard to reach areas to provide better and faster exchange of information between offsite and onsite teams.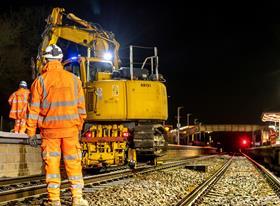 Dyer & Butler has been appointed as Minor Works South Lot delivery partner within Highways England's Historic Railways Estate framework, which covers the repair and maintenance of structural and land assets on closed railways. Highways England is responsible for approximately 4 000 non-operational railway structures, including legacy bridges, viaducts, tunnels, retaining walls, culverts and similar properties.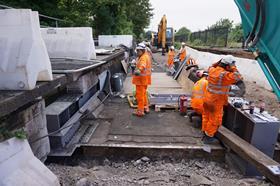 Freyssinet has been appointed to Network Rail Southern Buildings & Civils Framework for Lot 5 Metallic Structures, running for up to eight years from this month. Freyssinet will carry out design and construction on buildings and civil works structures, including equipment supports, platform decks and extensions, bridge repairs and deck replacements.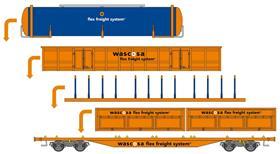 Hull-based specialist rail, shipping and transport legal firm Myton Law advised Swiss company Wascosa on the formation of UK subsidiary Wascosa UK Ltd, and the 10-year deal for it to order 570 Greenbrier Europe wagons and lease them to Network Rail. Myton Law's rail team was led by director Chris Thornes, formerly head of commercial law at DB Cargo UK before he joined Myton in 2016.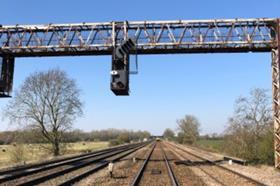 Following an incident on March 26 when a train formed of two locomotives and an empty unbraked multiple unit passed a signal at danger about 1·2 km south of Loughborough station, RAIB has made one recommendation for Rail Operations Group to review its management assurance processes relating to operational safety. RAIB also identified two learning points relating to awareness of and adherence to maximum permitted speeds, and the importance of conducting proper running brake tests. 'Our investigation revealed a gap between documented safety processes, and what was actually happening', said Simon French, Chief Inspector of Rail Accidents.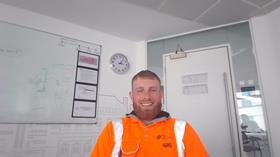 The Midland Metro Alliance has launched the Connecting Futures online platform to inspire young people to consider careers in construction and railway engineering. It has short videos with employees at the alliance sharing personal insights into their specific role and their careers, and includes topics such as apprenticeships, graduate scheme and how to progress in the sector. Organisations can also use the site to get directly in touch with the alliance for further help and guidance.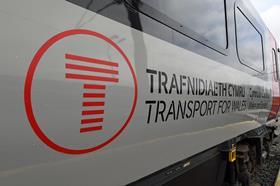 Transport for Wales has launched a Capacity Checker on its website and app to help passengers check which trains may have most space available for Covid-19 social distancing. It shows customers when trains typically have plenty of space, are moderately busy or could be full, so passengers can plan ahead and choose the service that is right for them.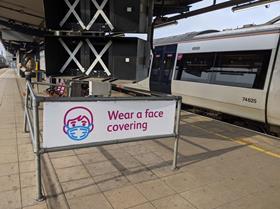 c2c's app now enables passengers to load tickets directly onto a smart card using NFC. 'This new app feature will transform the way our customers travel by allowing them to buy and load tickets before their journey', said Commercial Director Clare McCaffrey. 'Not only does this speed up the ticket-buying process but it also makes contact-free travel and social distancing easier'.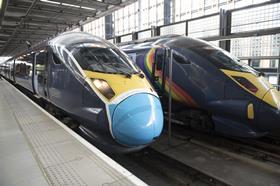 Southeastern has made its SeatFinder anticipated loading information tool available on its app through a new Live Departure Board widget and in the existing 'common journeys' feature. The app also shows how many coaches each train will have and the availability of toilets. It has also launched SeatFinder Timetables to allow longer-term journey planning, with colour-coded timetables now available weeks in advance.
Jeremy Candfield, Director-General of the Railway Industry Association from 1998 to 2016, died on November 1, following a long battle with Parkinson's disease. 'Jeremy Candfield was my predecessor and led the Railway Industry Association with distinction for 18 years, over a truly transformational period for both RIA and UK rail', said current CEO Darren Caplan. 'He was incredibly well known and regarded across the RIA membership and throughout the railway industry.'