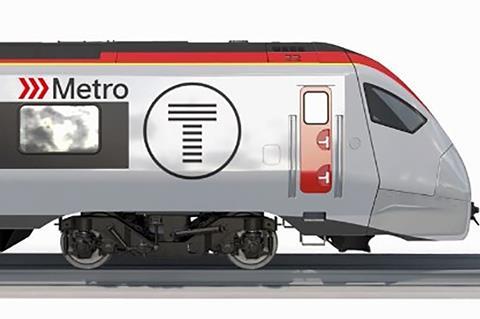 The Welsh Government has published its draft Transport Strategy for the next 20 years. It includes a sustainable transport hierarchy to target investment towards greener options, which Minister for Economy, Transport & North Wales, Ken Skates said was a 'once in a generation' moment to put public transport at the heart of Wales' future. Llwybr Newydd sets out four long-term ambitions, to be delivered through a set of five year priorities. It also contains nine 'mini-plans' for modes and sectors. Consultation on the draft runs to January 25 2021.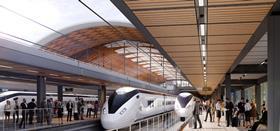 The Department for Transport has announced an overhaul of how land and property is purchased for High Speed 2. The 36 proposals resulting from the HS2 Land & Property Review focus on better communication, more flexible compensation packages and tailored support for businesses, as well as measures to speed up property valuations and disturbance payments and to settle cases and disputes more quickly.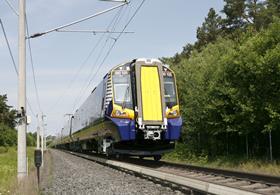 Consumption of alcohol on ScotRail trains and stations was banned from November 16, in what the operator said was a temporary measure during the pandemic which 'will be reviewed continuously as government guidelines change'. People can still carry unopened alcohol in a bag.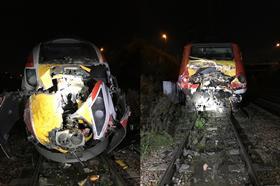 RAIB has published its report into a low-speed collision between an empty LNER Intercity Express Train and aN IC125 trainset at Neville Hill depot in Leeds on November 13 2019. Two recommendations are addressed to LNER and relate to correcting its understanding of the setup of the Class 800/801 train management system and ensuring that the documentation provided by Hitachi has not led to any other safety issues. Other recommendations are for Hitachi to revisit the assessment of the design of the Intercity Express Train against the requirements of the crashworthiness standard; LNER to assess the risk of a derailment of an Intercity Express Train involved in a low speed collision; and RSSB to consider whether it is appropriate for the crashworthiness standard to be modified.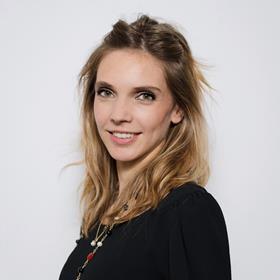 Aurelie Butin, who has previously held roles at Rail Europe, Loco2, SNCF and Keolis, has joined rail and automotive GPS data visualisation and analysis software company Incremental Solutions in the new role of Head of Product. Gareth Biggins, who has had roles with Arriva UK Trains, London Overground Rail Operations Ltd and MTR, has joined the York-based company as Innovation Business Development Manager.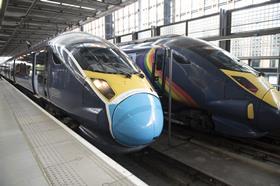 Southeastern introduced a reduced timetable on November 16, which it said reflects reduced demand and the need for some frontline staff to self-isolate. The timetable is designed to be more resilient to help prevent short-notice cancellations.
Spatial Cortex has been named the winner of the Lab by Transport for Wales innovation programme's second cohort, and has been awarded a £25 000 grant to develop its MOVA concept for wearable technology to help reduce manual handling injuries when undertaking tasks such as lifting, carrying and manipulating materials whether trackside, in depots or carrying out maintenance. Recruitment will start soon for the next cohort, which will launch early next year.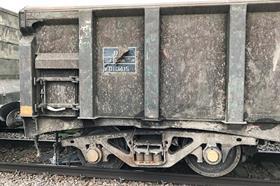 Following the derailment of a wagon near Wanstead Park in London on January 23, RAIB has made one recommendation to Network Rail regarding improvements in the provision of track recording vehicle data to track maintenance staff, and one recommendation to the wagon owner concerning the monitoring of maintenance activities to reduce the risk of defective rail vehicles entering service. It has identified three learning points covering the management of longitudinal timber systems and loading activities in freight loading terminals.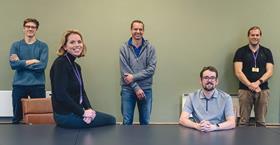 David Harris and Toby Hughes have joined One Big Circle as Executive Chairman and Non-Executive Director respectively. The Bristol-based company provides remote condition monitoring using real time video data collection and analytics.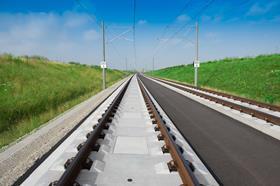 HS2 Ltd has become the first UK transport sector body, and the second in the world, to obtain the PAS 2080 standard developed by the Construction Leadership Council's Green Construction Board with the British Standards Institute. The standard is intended to provide a consistent framework for evaluating and managing carbon emissions across the whole infrastructure value chain.