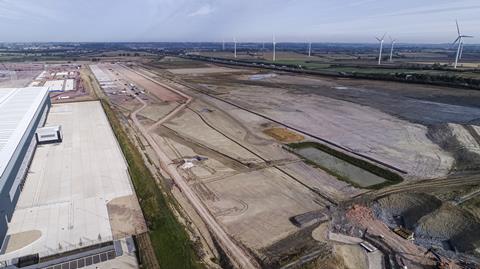 Mechan is supplying main contractor Winvic Construction with a bespoke 28 m traverser for Prologis' DIRFT III rail freight terminal in Northamptonshire, eliminating the need for a headshunt. 'Although the sheer size of a traverser makes each installation a challenge, they are actually a great space-saving device, allowing trains to be transferred between tracks easily and efficiently', said the manufacturer's Sales Manager Lindsey Mills.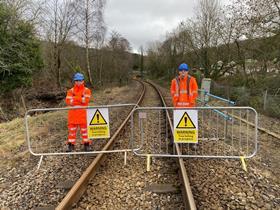 Transport for Wales is looking for five people to join its graduate programme in 2021. The two-year scheme developed with &Partnership offers roles in engineering, risk analysis and transport planning. 'I'm delighted we've launched our first ever graduate scheme and I encourage anyone who'll have graduated by September 2021 to consider applying', said TfW Chief Executive James Price. 'TfW is a young, growing organisation with bold plans to transform transport in Wales, so this is a unique and exciting time to join the TfW team. We haven't set minimum entry requirements, to encourage a diverse group of graduates to apply.'
Network Rail and government-owned regeneration company LCR have appointed real estate firm Savills to review 650 UK stations to identify residential development opportunities. This follows an initial review of 1 250 stations in England by NR and LCR. 'The unique make-up of transport-linked land, and the complex ownership structures and development requirements that come with it, require pooling of skills from across the public, private, rail and real estate sectors', said LCR CEO Peter Hawthorne.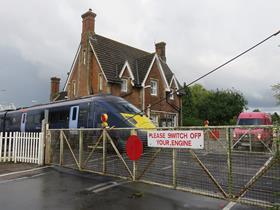 The Office of Rail & Road has proposed simpler and more accessible guidance on level crossing safety, designed to support the rail industry, traffic authorities and local authorities with practical advice on how to identify and manage risks. The plans move away from the current prescriptive document to focus on considering how level crossings are actually used and to give the industry greater confidence in putting forward innovative designs to reduce risks.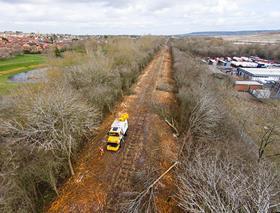 The decision not to electrify the East West Rail corridor 'is a mistake and a missed opportunity', said Matt Rooney, Head of Engineering Policy at the Institution of Mechanical Engineers, on January 25. 'By choosing high carbon infrastructure for short term cost savings, it would also send the wrong message in a year when we are hosting the UN climate change conference COP26.' He said electrification need not be expensive, and 'if treated as a rolling national project, where skills and supply chains are maintained, the costs can be significantly reduced.'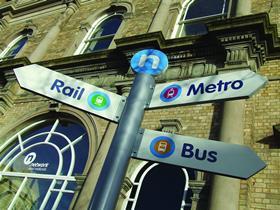 Managing Director of Transport for West Midlands Laura Shoaf has become Chair of the Urban Transport Group of city region transport authorities. She succeeds Stephen Edwards, who is Executive Director of South Yorkshire PTE. 'Alongside our response to COVID-19, we as a network are also delivering on the strong consensus on the need for high quality, integrated urban public transport networks that can support the greener, healthier and more prosperous city regions that we want to see', said Shoaf.
Having already reduced some train lengths, from February 1 ScotRail will reduce the number of services operated to reflect the current demand and reduce costs. It said ridership was down almost 90% from the same time last year, and the revised timetable would provide 65% of pre-pandemic services and 72% of seats.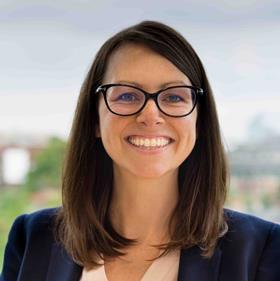 Lizi Stewart, Managing Director of Transportation at Atkins, has been appointed as the Rail Supply Group's joint RSG Champion for Digital Railway. She replaces Shaun Jones of Thales who is stepping down after starting a new role within the company, and will work alongside Rob Morris, Managing Director, Rail Infrastructure, at Siemens. Jake Rudham, Marketing Director at Unipart Rail, has been appointed RSG Industry Champion for Export & Inward Investment.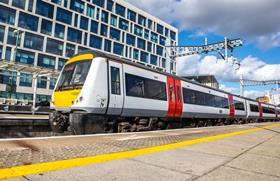 Young Rail Professionals is re-establishing a Wales Committee, with a launch event to be introduced by Network Rail Chairman Sir Peter Hendy on February 10.
Network Rail and contractor BAM Nuttall are to undertake a £4m project to provide step-free access to St Mary Cray station in Kent, installing two lifts, handrails, tactile surfacing, access ramps, improved cycle shelters and two blue badge parking bays.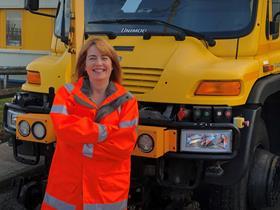 Nexus has appointed Emma Gardener to the new role of Head of Infrastructure Delivery, leading maintenance work on the Tyne & Wear Metro.