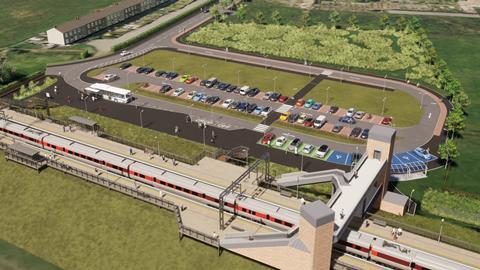 Scottish Borders Council's planning committee has approved proposals for the construction of a station at Reston on the East Coast Main Line, where the original station closed in 1964. The council has provided more than £2·3m and the Scottish Government has committed further funding for the new station, which is expected to cost £20m. It would have two 270 m platforms on a widened embankment, a footbridge, lifts, 70 car parking spaces and an access road. The opening date and service pattern have not yet been confirmed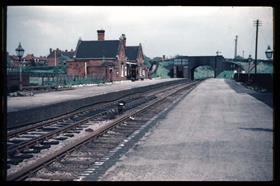 West Midlands Combined Authority is to invest £400 000 to buy a parcel of land needed to reopen Aldridge station. 'Securing this land means we can press ahead with our plans to give Aldridge its own station for the first time in more than half a century', said West Midlands Mayor Andy Street. 'Alongside Aldridge we have Darlaston and Willenhall, which will be the first new stations to be built as the Walsall to Wolverhampton line re-opens to passengers, and we are also exploring the prospect of having a new station at Tettenhall.'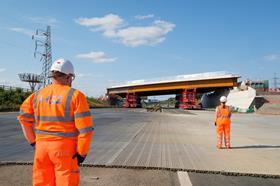 HS2 Ltd, Network Rail, Transport for London and Highways England are working with the Supply Chain Sustainability School to offer free training courses to assist SMEs with meeting their supply chain equality, diversity and inclusion requirements. This removes the requirement for businesses to complete numerous training and assessment programmes to satisfy multiple clients.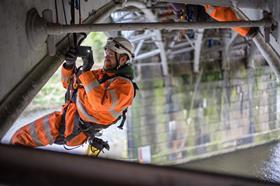 The NPX joint venture of Network Plus and XEIAD has been awarded a 10-year contract for asset examination services on disused railway bridges and tunnels which form part of the Historical Railway Estate managed by Highways England on behalf of the Department for Transport. The contract starting in April will see NPX undertake nearly 600 examinations a year in the Eastern Region, with monitoring of at-risk structures and a 24/7 response for bridge strikes and emergencies.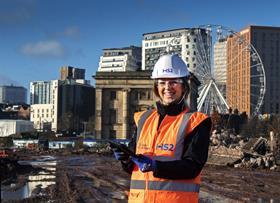 HS2 Ltd has become the only organisation in the UK to achieve the Clear Assured Platinum Standard accreditation for embedding inclusive best practice into its work. The upgrade from Gold required HS2 Ltd to demonstrate its ability to make changes happen externally. 'In an unprecedented achievement, HS2 Ltd has undoubtedly shown its ability to deliver constructive, authentic change', said Kate Headley, director of awarding body the Clear Company. 'They have transformed inclusion with innovation, determination and excellence and are delivering a sustainable legacy of belonging for employees, the engineering sector and future rail users.' HS2 Ltd has also retained its Disability Confident Leader status for another three years, and said it was 'striving to address the gender imbalance inherent across the construction and rail engineering sectors and actively aiming to recruit more disabled workers'.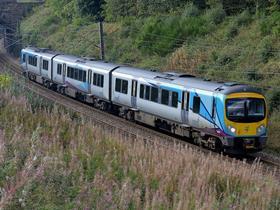 The TransPennine Express Community Rail Partnership Growth Fund has funded the installation of defibrillators at Cleethorpes, Grimsby, Huddersfield, Hull Paragon, Malton and Scarborough stations. Each requires a key code which can be obtained by dialling 999 and once activated, will provide clear instructions to follow while waiting for the emergency services arrive.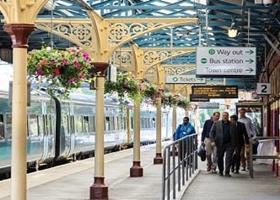 In one of the first schemes to benefit from West Midlands Railway's £1·7m Customer & Communities Improvement Fund, community groups at Wellington station have been awarded a £45 000 grant to install signage, improve pedestrian links to the nearby bus station and added greenery.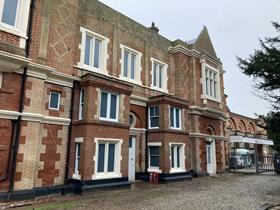 The Grade II listed 1847 station master's house at Bury St Edmunds station has been renovated with £400 000 from Greater Anglia and a grant of £192 000 from the Railway Heritage Trust.
The Focus Travel Partnership consortium which uses the collective size and buying power of its 54 member travel management companies to negotiate deals with rail, air and technology suppliers has appointed Black Box to enhance its rail offerings. Focus anticipates that this will lead to access to 'smarter digital innovation' in products and fares.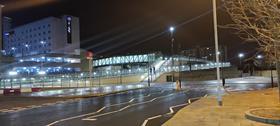 Network Rail has completed a £31m government-funded upgrade of Feltham station. This included closing Bedfont Lane level crossing to allow the platforms to be extended to accommodate 10-car trains, and replacing it with a shared pedestrian and cycle bridge. Another step-free entrance has been established to connect with re-positioned bus stops.