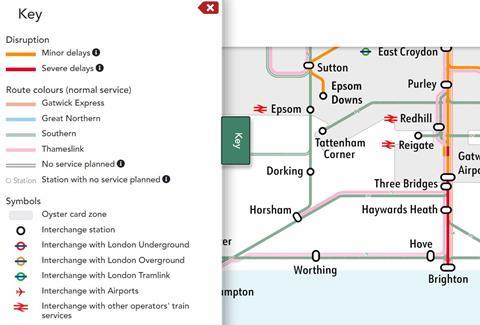 Following a successful trial at Southern, Govia Thameslink Railway has rolled out a live map function on each of its brands' websites. The maps display live data to give a snapshot of how the network is performing and highlight any disruption using a red, amber and green service status for each route. The maps are compliant with accessible travel requirements and are mobile-friendly, and the software also supports social media output from the company's brand channels.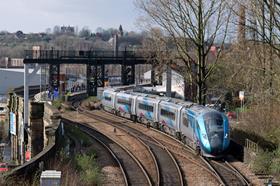 The Northern Rail Industry Leaders group of more that 150 rail business in the north of England, has published a report setting out how Transport for the North can embrace innovation to deliver rail improvements. Co-authors Rhianne Evans and David Taylor of Thales identify five key challenges: awareness; funding; people; procurement; and supply chain.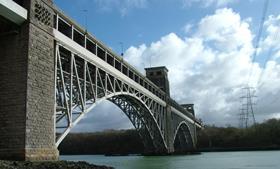 AmcoGiffen is to refurbish the three land towers on Robert Stephenson's Grade II listed Britannia Bridge between Anglesey and mainland Wales.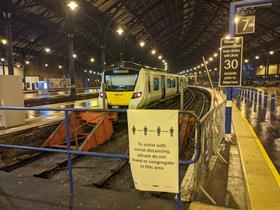 On February 15 the RMT trade union called for an 'escalation of priority' for transport workers within the Covid-19 vaccination programme. 'This isn't special pleading', said General Secretary Mick Cash. 'RMT recognises very well that there are other groups of essential workers that need to be prioritised as well but the facts on the occupational exposure of transport workers throughout this pandemic must not be ignored.'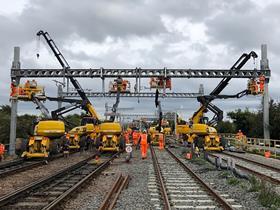 A rolling programme of rail electrification to enable the end of diesel-only traction by 2040, and campaigning to persuade people of the benefits of public transport, are included in the 21 recommendations for action in the Routes to Net-Zero 2050 report published by the Chartered Institute of Logistics & Transport on February 17.
The 15 companies which will receive grants of £7 500 from the Scottish Funding Council as part of the AI Accelerator Programme at the University of Edinburgh include Lenz Labs, which will use the funding to develop technology to help trains get better traction on the rails.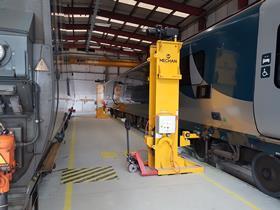 Mechan has supplied a bespoke set of five 15-tonne jacks to enable the bogies and wheelsets of Caledonian Sleeper's CAF coaches to be removed and replaced at Alstom's Polmadie depot, which has been modernised by contractor Covanburn. The jacks will operate as a synchronised set of four, with one spare, and there are eight floor boxes, enabling them to be sited in two separate locations.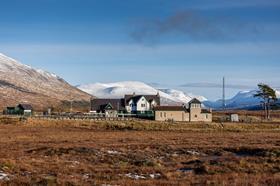 Following concerns being raised about the effects on remote communities of temporary service reductions during the coronavirus pandemic, ScotRail is to run a Mondays and Thursdays only train from Rannoch to Fort William calling at Corrour, Tulloch, Roy Bridge and Spean Bridge, providing users with 90 min in the town for essential business before catching an 11.40 service home. This will operate until suspended Caledonian Sleeper trains are reinstated. 'We were worried we'd miss out on trips for essential shopping and some people have important medical appointments coming up that they might have had to cancel', said Jan Robinson, who runs the Loch Ossian Youth Hostel. 'The reinstated services are also a welcome safety net for workers on the Corrour Estate in case the private road is blocked or there are vehicle breakdowns.'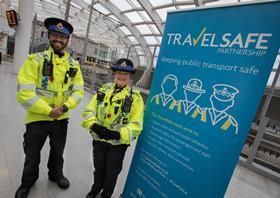 Northern is the first train operator to join the Greater Manchester TravelSafe Partnership, taking the number of partners to 10. TSP provides an intelligence-led, problem-solving approach to tackling crime, including proactive operations and preventative intervention and engagement work. 'The multi-modal approach will help all involved develop better strategies to tackle anti-social behaviour and crime across the entire transport network', said Northern's Regional Director Chris Jackson.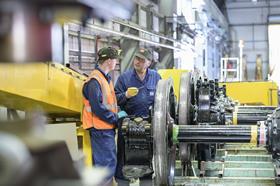 DB Cargo UK's traction & rolling stock maintenance services teams at Crewe, Stoke-on-Trent and Toton have achieved the ISO 45001 standard for health and safety management. 'The ISO 45001 standard means that going forward maintenance colleagues at all levels in the business will have a much greater involvement in the identification and management of health and safety risks through greater consultation and participation', said National Maintenance Manager Raj Basi. 'Strong leadership and giving colleagues a greater voice will ensure we continue to develop a safety culture rooted in local, grassroots experience as well as industry best practice.'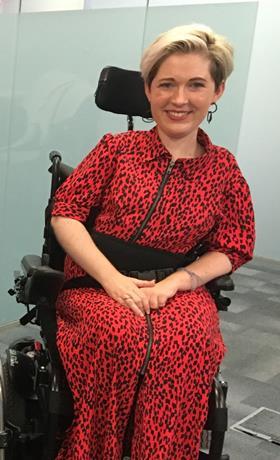 Greater Anglia has launched a series of staff webinars hosted by equality trainer Sarah Rennie with the aim of improving rail journeys for disabled customers. Each webinar includes panel members with lived experience of disability, who discuss issues such as why inclusion matters, how accessible the rail service is, and how to improve customer service, with Greater Anglia staff able to ask questions and contribute during the webinar.
Cannock station is the first to be refurbished by the West Midlands Stations Alliance of West Midlands Railway, the West Midlands Rail Executive and Network Rail. This includes the installation of local artwork and photographs, with coming enhancements to include cycling and walking signposts. The work has been funded by the WMSA, Staffordshire County Council and Cannock Chase District Council, with contributions from the developers of a designer outlet retail facility.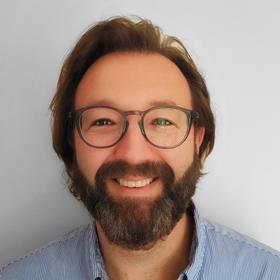 Ric Kirman has been appointed to the newly created role of Rail Business Area Manager at KOREC, Trimble's UK and Irish distributor for track surveying and measurement tool.