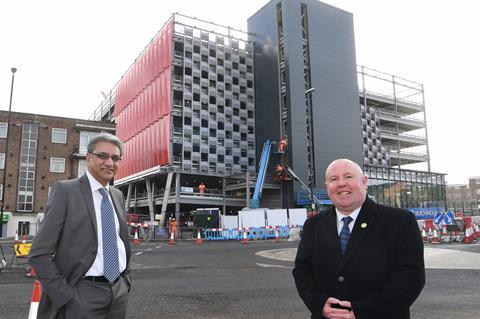 Buckingham Group Contracting is installing 7 200 m2 of grey and red cladding at Coventry station as part of the £82m modernisation project being undertaken by Coventry City Council, Network Rail, operators including Avanti West Coast, Transport for West Midlands, Friargate JV Project Ltd and other stakeholders. EHS is adding cladding around the lift stairwells which will involve panels interlocking with one another and being fixed to rails that run along the lifts, while Millers Fabrication has been appointed to erect the steel frame and install feature cladding around the new building and multi-storey car-park.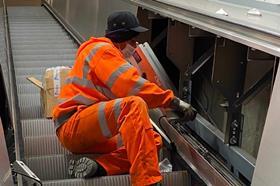 Network Rail is testing the use of ultraviolet light to disinfect escalator handrails at London Euston station.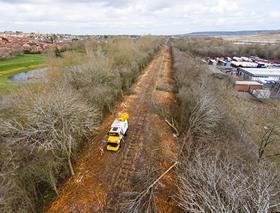 Frazer-Nash is working with East West Railway Co to develop an enterprise architecture for the project. 'East West Railway Co needs a way to link their technical design to their overarching strategic vision', said Principal Consultant Adrian Thorne. 'By combining our enterprise architecture expertise with model-based systems engineering techniques, we'll deliver a visual representation of the East West Railway Enterprise, helping to increase understanding of the interrelationships and integration between their outcomes, capabilities and systems. East West Rail is a groundbreaking project, and requires a novel approach, so we're using enterprise architecture and model-based systems engineering in an agile way, building the architecture in sprints.'
Greater Anglia is working with mobile phone network EE to improve 4G coverage, with the installation of 35 masts underway in areas with weak signals to improve the functionality of on-train wi-fi and onboard systems that require a 4G signal.
The Office of Rail & Road is seeking views on possible amendments to the Railways & Other Guided Transport Systems (Safety) Regulations 2006, and on the type of ROGS guidance which stakeholders would like to see produced.
Nomad Digital has launched its Engage Portal for managing infotainment content accessed through passengers' mobile devices. Content ranging from static pages to interactive media can be distributed to hundreds of trains in real-time, improving data management and increasing the potential for digital advertising.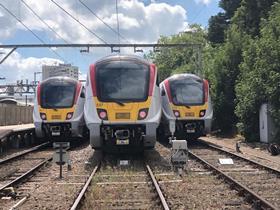 Greater Anglia has upgraded software on 108 Fujitsu ticket machines at 61 ticket offices so that changes and refunds can be processed more quickly and using less paper. This follows consultation with staff about how the system could work better, and agreement and funding from the Department for Transport. Receipts are now issued on request, rather than automatically.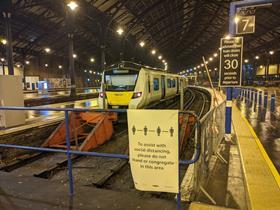 Responding to the Prime Minister's roadmap to removing lockdown restrictions in England, TSSA General Secretary Manuel Cortes said 'as we continue to live with coronavirus, capacity on public transport will remain constrained for the foreseeable future while social distancing measures are kept in place. The government must make clear how they will support our trains, buses, tube, trams and ferries which are the vital public transport links our country relies on. What support will be given to keep them going until social distancing is removed and people can go back to their normal workplaces rather than work from home?'
Crossrail announced on February 22 that Paddington was the third of the newly-built Elizabeth Line stations where construction works were sufficiently finished for final commissioning activities to start. The station has reached the T-12 point, 12 weeks away from being ready for handover to Transport for London. 'The Costain Skanska JV has worked hard, including under Covid-19 restrictions, to achieve this important milestone', said James Moloney, Senior Project Director for contractor CSJV. 'There is much still to be achieved and we will continue to work collaboratively to deliver this station which will benefit people for generations to come.' Opening is planned for the first half of 2022.