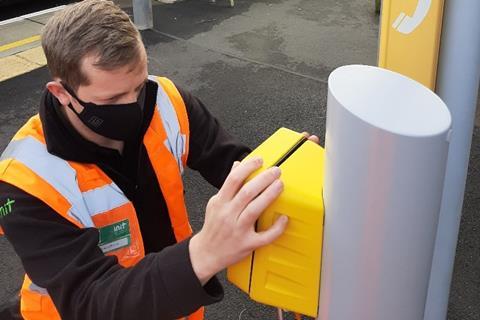 A total of 183 PROXmobil3 smart card validators supplied by INIT have been installed across the entire Merseyrail network. 'Covid-19 has accelerated the shift away from traditional ticketing methods, with smart cards and other contactless payment methods becoming increasingly popular', said INIT Managing Director Jens Mullak. 'Particularly with a high percentage of customers using its services daily, the installation of this technology will help Merseyrail run its daily schedule more efficiently, modernising the process of purchasing a ticket and making it more convenient.'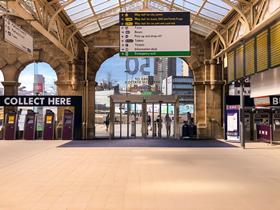 East Midlands Railway has installed Dorset Wooliscroft floor tiles on the concourse at Sheffield station. A membrane provides protection against floor movement and some shock absorption benefits, which should reduce the risk of the tiles getting cracked, chipped or coming loose in the future. They also have slip resistant qualities.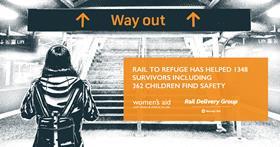 The Rail to Refuge scheme though which train operators cover the cost of train tickets for women, men and children travelling to refuge accommodation to escape domestic abuse has been extended indefinitely. It has provided free tickets to 1 348 people since it was launched network wide in April 2020, including 362 children over five.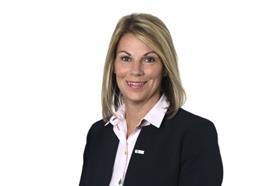 The Rail Supply Group has appointed Jacqueline Starr, CEO of the Rail Delivery Group, and Elaine Clark, CEO of the Rail Forum Midlands, to its industry-wide council. 'The Rail Supply Group is driven by accomplished individuals who are ready to use their experience and expertise to implement positive change for the entire rail industry', said RSG Chair Philip Hoare on March 23. 'I warmly welcome Jacqueline and Elaine, two such leading experts, to RSG. Each brings their unique and much needed expertise at a pivotal time for our industry's ambition to build back better.'
Plans to refurbish Hull Botanic Gardens depot have been announced by Northern. 'Working with colleagues at Network Rail, we are investing a lot of money to improve the capability and capacity of the depot, allowing it to provide resilience for our site in Leeds', said Managing Director Nick Donovan. 'We'll be delivering new facilities at Hull that will allow us to stable our Class 170 and 155 fleets and provide all the maintenance those trains need. This means we'll need to construct new buildings, install new equipment and build additional infrastructure to increase capacity at the site. By having a dedicated site for these trains we'll be able to help our staff develop specific engineering expertise so repairs and routine maintenance will be more efficient.'
DB Cargo was fined £200 000 on March 22 after pleading guilty to an offence under the Health & Safety at Work Act for failing to protect the safety of its workers. The prosecution by the Office of Rail & Road followed an incident in September 2018 when a shunter suffered life changing injuries, including the amputation of his right arm, when a freight train collided with his vehicle on a level crossing at Dollands Moor yard. ORR's investigation found DB Cargo had failed to carry out a suitable and sufficient assessment of the risks, and a safe system of work was not implemented.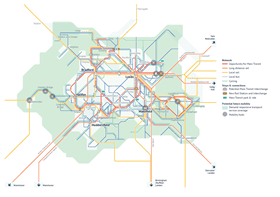 The McBains Consortium including Jacobs, Pell Frischmann, Egis, Re-form Landscape Architecture, Fore Consulting and Gattica Associates has been appointed to support West Yorkshire Combined Authority with developing its vision for mass transit network of light rail or bus rapid transit services.
Network Rail has appointed Costain to its Operational Programme Delivery framework for six years. This covers the provision of specialist client-side project management consultancy services to manage the delivery of complex decarbonisation, climate change and digitisation programmes. The first commission is to support Network Rail's national weather resilience programme, with Costain to be supported by consultancy Schofield Lothian.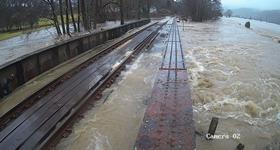 During a line closure from May 15 to June 28 Network Rail and contractor Amco Giffen are to undertake a £3·6m project raise Black Bridge near Machynlleth by 1 m to lift it above the level of flooding which occurs during heavy rain. 'The flooding at Black Bridge has been a problem for the past 25 to 30 years, but it is happening more frequently now', said Kevin Giles, senior asset engineer for Network Rail Wales and Borders.'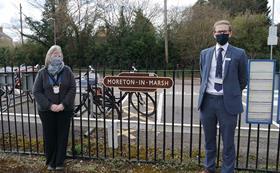 Great Western Railway and Moreton-in-Marsh Town Council have jointly purchased a brownfield site next to the station, which is to be used to create an integrated transport hub. Phase one includes 50 car and 50 cycle parking spaces. The deal follows a change in industry regulations last year which allows operators to be a joint partner in purchasing land, and GWR said it was potentially the first time such an arrangement had occurred in the UK.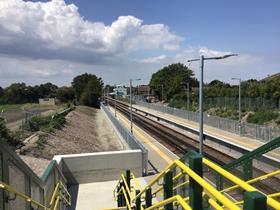 Network Rail has completed work to lengthen platforms at Sandwich to accommodate 12-car trains and install a new footbridge linking the extended platform 1 with a new pedestrian route to the Royal St George's Golf Club ahead of The 149th Open which is to be held on July 11-18.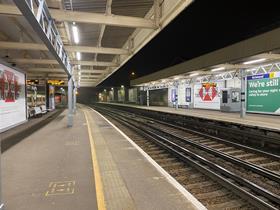 South Western Railway reports a 21% reduction in energy consumption following the installation of more than 16 180 LED lights to replace older bulbs at 165 stations. The operator has committed to reducing its total energy usage in buildings by 41% from 2015-16 levels by 2024.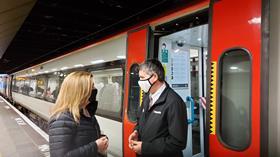 Helen Lewis has joined Railway Mission as the railway and British Transport Police Chaplain for South and Mid-Wales.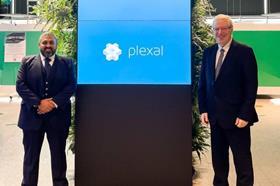 Lord Patrick McLoughlin, who was Secretary of State for Transport in 2012-16, has joined the board of Xrail Group. 'Lord Patrick has played a strategic role in what has been achieved for the railway industry over the years, and I know that he will bring a wealth of experience and strategic direction to Xrail Group', said Managing Director Munir Patel.