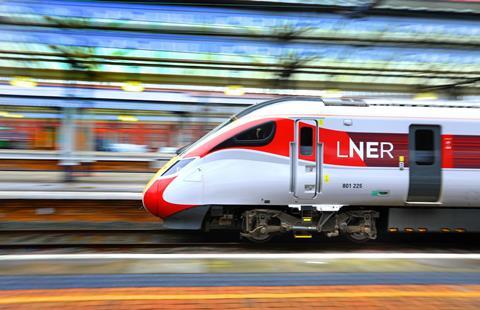 LNER is accepting applications for the second FutureLabs accelerator, a 10-week programme for start-ups, SMEs and scale-ups looking to prove their technology within the rail industry. The themes are revenue opportunities, smarter ways of working, and better connections.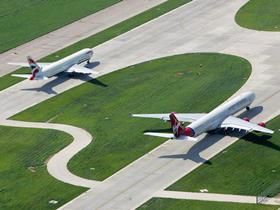 The Western Rail Link to Heathrow scheme to plan and build a 6∙5 km westward-facing connection between the Great Western Main Line and London Heathrow Airport has been brought to a 'controlled pause' and people working on it redeployed. The pause is designed to enable the project to be restarted in the future, and DfT will periodically update its business case, taking into account changes in the rail and aviation sectors resulting from the Covid-19 pandemic.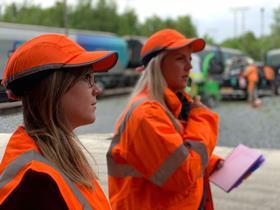 HS2 contractor Skanska Costain Strabag JV is to hold a virtual enterprise academy for SMEs. The three-month programme has 150 free places available and aims to give SMEs the tools to work on large scale programmes like HS2. To get involved, businesses need to have a turnover of £1m for 2019-20, a core business offering that aligns with the construction industry, and must demonstrate why they would like to take part.
Network Rail has appointed Ismail Amla and Stephen Duckworth as non-executive directors with effect from April 1. Amla is currently Chief Growth Officer at Capita, having previously led the North American Services business for IBM in New York. Duckworth founded and ran Disability Matters Ltd, a research and consultancy business with expertise in health and safety, sustainability and diversity with an emphasis on access and mobility. He uses a wheelchair, regularly travels by train, and has previously carried out consultancy work for South West Trains and Eurostar.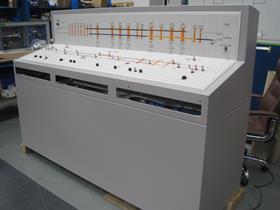 LB Foster TEW Engineering has modernised the signalling control panel at Malton signal box on the York to Scarborough line, installing a replacement Subklew 24 Mosaic Mimic panel. 'The replacement panel includes some nice modifications that have been designed with the user in mind, such as integrating the Telephone Concentrator into the panel's new work surface', said Pete Atkins, Senior Support Engineer (Signals) LNE, Network Rail.
The shortlisted bidders for the estimated £523m contract to design, supply and maintain high voltage power supply systems for HS2 are: Colas/Eiffage JV; Siemens/Costain JV; SSE Enterprise Contracting/Linxon/Arcadis JV and UK Power Networks Services (Contracting) Ltd. Contracts are expected to be awarded in 2022.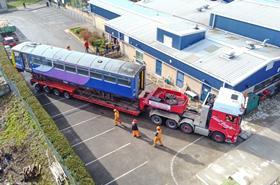 Fagley primary school in Bradford has taken delivery of a withdrawn Pacer DMU car donated by Porterbrook which will be used as a science lab. The school was one of three winners of the Department for Transport's Transform a Pacer competition, the others winner being Airedale NHS Trust and Huddersfield mental health charity Platform 1.