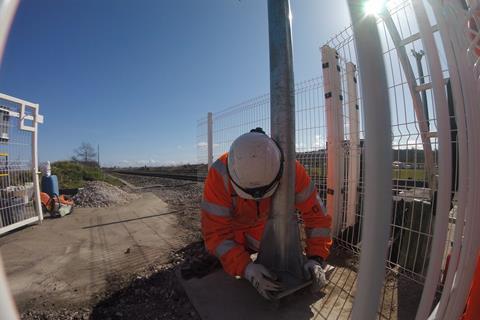 Network Rail has awarded Siemens Mobility a contract to deliver GRIP stages 4-8 of the Devon and Cornwall re-signalling programme. This will see modular signalling introduced by late 2023, using the same Trackguard Westrace equipment as used on the North Wales Coast project. The modular components use flexible power sources and are interconnected using Ethernet-based networking, with plug-and-play wiring allowing fast and accurate connections. Siemens Mobility will also supply its Controlguide Westcad control system for the power signalboxes at Exeter and Plymouth. One level crossing will be converted to CCTV operation and anther to a manually controlled barrier with obstacle detection.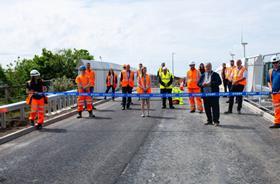 Story Contracting has completed the reconstruction of Siddick bridge over the Cumbrian Coast Line, widening the structure to 8·4 m to improve road access to the Port of Workington. The £4m project completed investment on June 7 was funded by Network Rail, Cumbria County Council and the Cumbria Local Enterprise Partnership.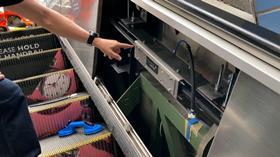 Network Rail is trialling an Oxonox Airstair sanitiser at Manchester Piccadilly station. The sanitising system has been installed inside an escalator to continuously coat the moving handrail with a layer of disinfecting plasma which kills viruses and bacterial pathogens. The protective coating lasts for up to 6 h, so that the escalators do not have to be switched off cleaning. 'We're really proud to trial this virus-busting technology on one of our busiest escalators', said station manager Kyla Thomas. 'It's an added layer of protection already in place through our rigorous cleaning activities and social distancing measures.'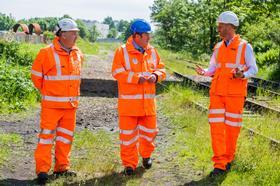 Scottish Government Transport Minister Graeme Dey confirmed on June 15 that the reinstated branch from Thornton Junction to Levenmouth is to be double tracked and electrified, with services to and from Edinburgh initially operated using battery-electric multiple units. Announcing the preferred sites for the two stations at Leven and Cameron Bridge, he said Network Rail was expected to finalise the project cost with publication of the Final Business Case towards the end of this year. Subject to progress with the Fife Council planning process, the line should reopen in 2024.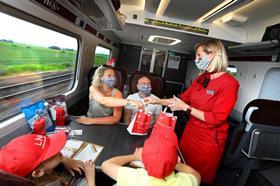 LNER is launching a range of fixed price family return tickets for up to two adults and four children, aimed at people planning day trips or holidays in the UK this year. Available for a number of popular destinations, the tickets offer savings of up to 48% of the equivalent Standard Advance tickets without a Railcard. The inter-city operator is also planning a series of 'LNER Experience Events' to highlight 'hidden gems along the East Coast route', beginning with an event in Lincoln on July 3.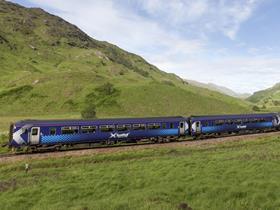 ScotRail has extended its contract with Enva, under which the specialist recycling firm provides around 40 000 waste collections a year at more than 200 locations including stations, depots and offices. The company's eight Scottish sites process 4 000 tonnes per year from passengers and operations including general waste, mixed recycling, food, glass, wood and green waste, as well as confidential material, scrap metal and hazardous waste.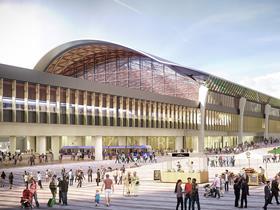 HS2 Minister Andrew Stephenson is to host an online business webinar on June 22, aimed at encouraging small and medium sized enterprises in the East Midlands to register an interest in joining the supply chain to bid for work in conjunction with the construction of the first phase of the high speed line between London and the West Midlands.
FirstGroup's First Rail and First Bus subsidiaries have pledged support for the Tomorrow's Engineers Code launched by EngineeringUK. This includes a commitment to work toward common goals to increase the diversity and number of young people taking up engineering careers. Unveiled in October 2020, the code has been backed by a broad range of organisations including engineering firms, professional institutions and government departments.
Rail cybersecurity company RazorSecure has become an associate member of RSSB.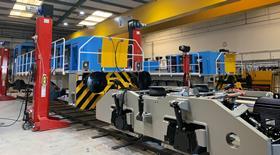 Clayton Equipment is to supply a further two Hybrid+ Diesel CBD90 diesel-battery locomotives to Tata Steel UK's Port Talbot steelworks, taking the fleet to seven.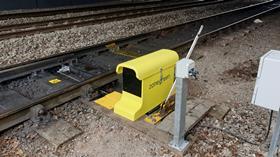 Zonegreen has installed its Points Converter technology at Nottingham Eastcroft depot, automating a hand point in the headshunt which is now operated by a hydraulic actuator worked from a key switch panel. The depot has already been equipped with Zonegreen's Depot Personnel Protection System.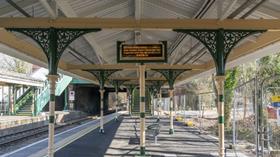 Southern has started work on a series of accessibility improvements at Eridge station in East Sussex, under £1·9m project funded from DfT's Access for All programme. This includes an accessible ramp at the station entrance leading to the ticket office and a lift to Platform 1 with capacity for 16 people, to be finished by October. The project follows completion of a £1·8m upgrade of the footbridge in September 2020 and further platform improvements in January. A heritage-style waiting room has been provided with assistance from the Railway Heritage Trust.