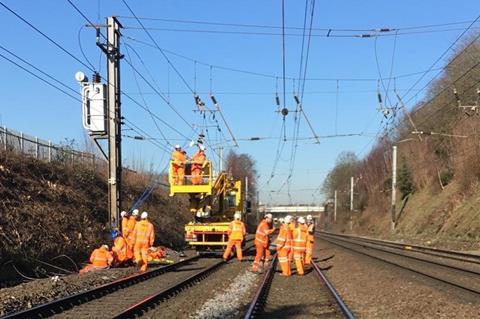 Network Rail has begun market engagement to test delivery, commercial and procurement proposals for Midland Main Line Electrification Phase 3, which would extend 25 kV 50 Hz overhead wiring from Market Harborough to Nottingham and Sheffield, covering 155 km and 113 structures. Tenders could be called in September 2022.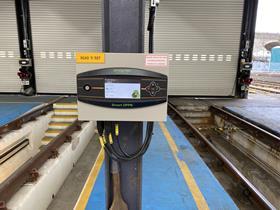 Zonegreen has installed the first contactless version of its Depot Personnel Protection System at Govia Thameslink Railway's Stewarts Lane site in south London. The DPPS is installed on 14 roads and interlocked with the traction power supply to prevent vehicle movements unless the third rail is live, mitigating the risk of bridging an isolated section. Similar systems are currently being designed for the GTR depots in Brighton and Selhurst.
Medway Council has called tenders for a geotechnical investigation of ground conditions to help inform plans to reinstate a passenger service on the freight branch between Hoo Junction and Grain. Passing loops would be installed on the single track line, and an elevated Higham Curve could be required to link the Grain branch with Higham station.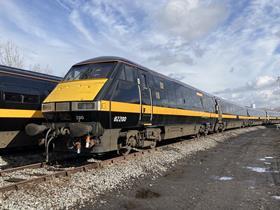 Transport for Wales has awarded DB ESG a contract for the design, approval, supply, installation and testing of modifications needed to enable an additional four five-car sets of MkIV coaches to be operated with Class 67 locomotives and driving van trailers. Three similar rakes are already in use. The project involves compatibility modifications and reconfiguration of the CCTV and passenger information systems.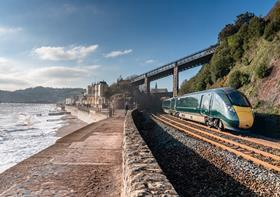 Trainline has worked with Great Western Railway to reduce refund fraud by 39% using the Refund Protect system it developed with fraud detection specialist Ravelin. This uses factors including previous behaviour to identify customers most likely to claim a fraudulent self-serve refund, and those most likely to have submitted a fraudulent claim are then systematically contacted in order to prevent abuse.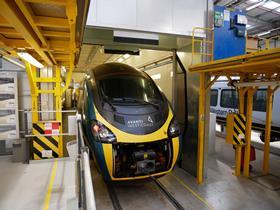 Alstom's Widnes site has begin work on a £117m programme to refurbish the 56 Avanti West Coast Pendolino trainsets. The first is expected to be back in service in late 2021, and the last in February 2024. The scope includes replacing 25 000 standard class seats, conversion of one first class coach on each of the 35 11-car sets to standard, a new café bar, improved lighting, new carpets, 'customer-friendly' passenger information screens, additional luggage space, refurbished toilets and power points at every seat.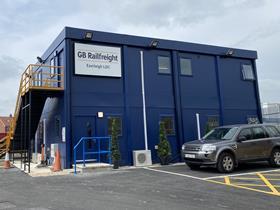 GB Railfreight has completed a £1·5m Network Rail funded upgrading of the Local Distribution Centres in Eastleigh and Bescot which are used for marshalling and preparing engineering trains. At Eastleigh this included replacing old cabins with updated facilities that provide recreational capability, offices, a meeting room and a vantage point that overlooks the yard. Bescot LDC has undergone a series of works to repair and renew track at the site, along with the removal of abandoned buildings, lighting improvement works, installation of Armco crash barriers, new safe walking routes and safety steps, and reinstatement of a derelict siding.
In its report into a signal passed at danger and subsequent near miss at Chalfont & Latimer on June 21 2020, the Rail Accident Investigation Branch recommends that Chiltern Railways improves its driver management processes; that Chiltern and London Underground jointly establish an effective process for the management of safety at the interfaces between their respective operations; and that Chiltern, assisted by LU, reviews the risk associated with resetting train protection equipment applicable to Chiltern trains on London Underground infrastructure. A learning point concerns the importance of considering sleep disorders during routine medical examinations of safety critical workers.
Network Rail has awarded Fitzgerald Plant Services Ltd a £2·4m contract to supply 20 lightweight road-rail vehicles and 24 trailers.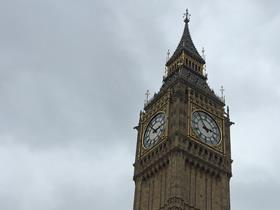 The Railway Industry Association says the supply sectors faces a 'summer of uncertainty' as the Rail Network Enhancements Pipeline and Integrated Rail Plan for the Midlands and northern England were not published before the parliamentary recess started on July 23. 'Without seeing the details of enhancement schemes around the country, and the government's plan for the railways in the north and Midlands, rail suppliers of all types and sizes simply will not be able to prepare their teams, resources and business plans over the summer', said RIA CEO Darren Caplan. 'This lack of certainty and visibility makes it more difficult to build and enhance the UK's railway network as efficiently and cost-effectively as it otherwise could.'
Network Rail and Southeastern have opened a rail safety education facility at Margate station. Features include a platform, a model railway and interactive games which will be used to teach schoolchildren about safety in a controlled environment. 'This is the only dedicated rail safety education centre for children in the country and we hope that it will help get across that trespassing on the railway can have serious, life-changing consequences', said NR Southern Region director John Halsall.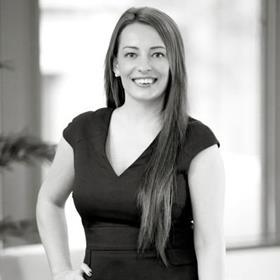 Civil engineering contractor Graham has appointed Hollie Cregan as Head of Equality, Diversity & Inclusion. She joins from VolkerWessels UK, where she was head of EDI, and has experience in the rail, civil engineering and highways sectors, including being a Network Rail Diversity & Inclusion champion.