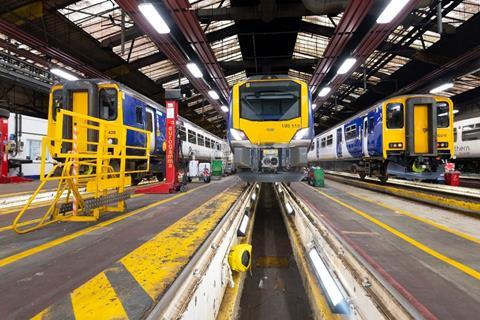 JPR Group has installed Legrand's Salamandre IP55 trunking for power and lighting cable management in four 130 m long inspection pits at Northern's Newton Heath rolling stock maintenance depot, where IP4X standard pre-galvanised trunking was deemed not robust enough to cope with the risk of corrosion and water and debris ingress.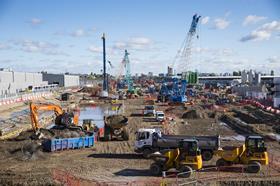 Laing O'Rourke's concrete frame and substructure business Expanded has begun on-site work for High Speed 2's 850 m long and 220 m deep Old Oak Common station box. It is being built using a 'top down' method, with the ground floor slab constructed with a series of 'mole holes' allowing access for the large excavators to remove earth from within.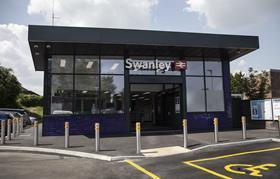 A £5·5m refurbishment of Southeastern's Swanley station has been completed, providing two 'spacious' entrances, smarter waiting rooms, better toilets, more information screens, improved lighting and CCTV. The approach road has been improved to encourage walking and cycling. The station entrances and ticket office were designed by TTTP Architects and built by WPB.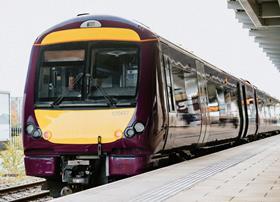 East Midlands Railway is to reinstate 22 regional services in two stages from December 13 and January 3. This will take its timetable to 486 trains per day, 87 more than in the final pre-Covid timetable. 'We have aimed to prioritise services which have been the most requested by our customers and local stakeholders while also being careful to ensure our timetable is robust, reliable and as cost efficient to taxpayers as possible', said Operations Director Paul Barnfield.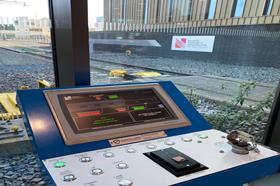 To support training and familiarisation, FirstClass Safety & Control has donated a depot protection system including functional derailers to the National College for Advanced Transport & Infrastructure's Birmingham campus. Another is to be installed at the Doncaster campus.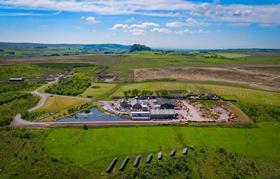 Contractor QTS Group has signed up to the Kickstart Scheme to showcase the rail industry as a positive career pathway for people aged 16 to 24 who are currently on Universal Credit and at risk of long-term unemployment. QTS has secured 20 part-time six-month placements on the scheme, which covers employee wages for a 25 h working week, and has decided to make all the placements full-time and cover the remaining costs. Applications for places are open until December 17.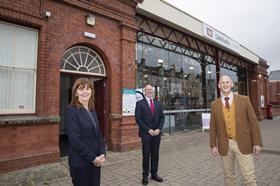 A vacant room at Llandudno station has been renovated as a one-stop-shop managed by Cartrefi Conwy and its not-for-profit subsidiary, Creating Enterprise, to offer job search and training sessions. The initiative is being supported by more than £100 000 of funding from the Welsh government through Transport for Wales and Avanti West Coast's Station Community Fund. The building also hosts the Conwy Valley Community Rail Partnership. 'The aim is to bring back to life unused spaces at railway stations for the benefit of local people so they can continue to play an important role at the heart of the community', said Lesley Griffiths, Welsh Minister for Rural Affairs & North Wales. 'The station is right in the middle of Llandudno and this will also help with encouraging people to use our town centres.'