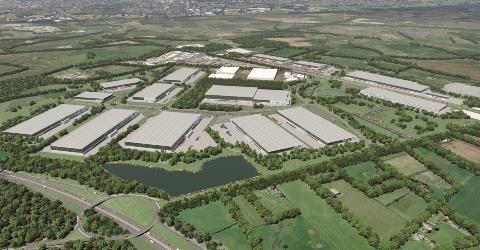 Oxford Properties and Logistics Capital Partners have appointed Winvic Construction Ltd as design stage delivery partner for the £1bn West Midlands Interchange strategic rail freight interchange at M6 Junction 12. The pre-construction services agreement role is the first of four phases of the development programme, to be followed by early enabling works, infrastructure works and vertical unit delivery.
HS2 Ltd has reached an agreement with property company Bruntwood to purchase Square One on Travis Street for the construction of the high speed station adjacent to the existing Manchester Piccadilly station. The sale marks HS2's second major property acquisition in the city centre in just over 12 months, following its purchase of the Store Street site in April 2021. The station is due to open between 2035 and 2040, with six platforms at surface level and provision for a four platform Metrolink station beneath.
Systra has been awarded a £2m, 12-month design contract to work with contractor AmcoGiffen on a £20m project to reinstate double track between Crosskeys and Llanhilleth on the Ebbw Vale line. Systra will provide civil and structural engineering, geotechnical, environmental and architectural services. The project forms part of a wider £70m investment funded by Blaenau Gwent Council and the Welsh Government to enable an hourly service between Ebbw Vale Town and Newport.
The Department for Transport reports that more than 1·3 million tickets were sold in the Great British Rail Sale. The average price of tickets bought in the sale was around £7·50, with the most popular routes being Newcastle to York, London to Nottingham, Oxford to London Paddington, London to Sheffield and Cambridge to London.
Wabtec UK has become a patron of the Rail Forum at the start of its 2022-23 membership year. 'We have acknowledged the success and commitment of the Rail Forum within the UK for many years', said Garry Mowbray, Vice-President Regional Services UK. 'By working collaboratively with them, the opportunities to raise the quality, performance and profile of the UK rail industry is very real and will benefit all those involved. Our decision to increase our support via patron membership reflects our belief in this cohesive method of driving improvement and change.'
Network Rail has awarded QA Ltd a £2·4m contract to provide project management training courses.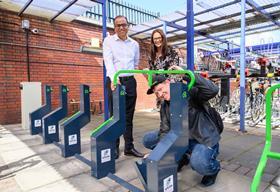 Bedford & Kempston MP Mohammad Yasin has officially opened a two-tier cycle parking hub at Govia Thameslink Railway's Bedford station with storage for up to 322 bikes, seven charging bays for electric bikes, CCTV and free access using a key fob available from the ticket office. The hub was funded by the Department for Transport's cycle rail fund managed by Sustrans, with further funding from Bedford Borough Council.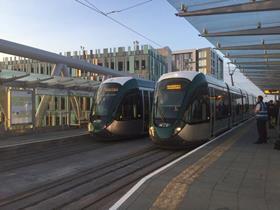 Jo Bentley, who recently returned to Nottingham Trams Ltd as Head of Customer Experience, has joined the board of industry association UKTram as a non-executive director. 'Her perspective on the customer experience will be particularly valuable as we strive to deliver a bold vision for light rail that promotes tramways and similar transit systems as an effective way to boost urban connectivity, attract investment and improve the environment', said UKTram Chairman George Lowder.
The British Transport Police is using the NICE Investigate digital evidence management platform to collect data from a multitude of systems, including computer aided dispatch, body worn video, 999 emergency call audio, mobile phone and forensic information, public appeals, interview recordings and more, and to share digital evidence with the Crown Prosecution Service through a completely electronic process. Officers can request and receive CCTV video evidence within hours rather than days through a fully electronic process.
Sella Controls has appointed Iain Wilkinson as Technical Consultant – Rail following his retirement. He joined the company in 1988 having been an Engineering artificer in the Royal Navy, and developed the Tracklink track-to-train communications to facilitate Automatic Selective Door Opening at stations with short platforms. Sella Controls plans to appoint a new Business Development Manager for Mobile Solutions in 2022.