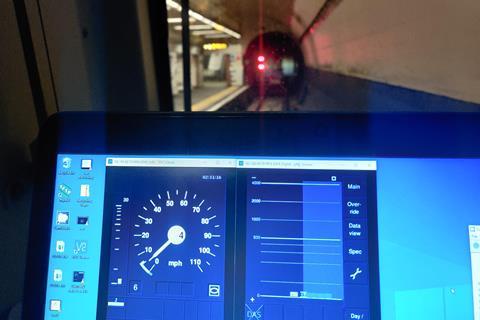 Testing of ETCS Level 2 equipment on the Northern City Line between Finsbury Park and Moorgate is underway, as a pilot phase for the wider East Coast Digital Programme. One of Govia Thameslink Railway's Siemens Mobility Class 717 EMU ran on test using ETCS on the route for the first time in the early hours of May 29. Driver training is scheduled to begin in early 2023, with the line using digital signalling in 2024 and the conventional signals then being removed.
ASLEF has called ballots for industrial action over pay at Arriva Rail London, Chiltern, London Trams, Greater Anglia, Great Western, Hull Trains, LNER, Northern Trains, ScotRail, Southeastern, TransPennine Express, and West Midlands Trains. It has successfully concluded pay deals with DB Cargo, Eurostar, Freightliner Heavy Haul, Freightliner Intermodal, GB Railfreight, Merseyrail, MTR Elizabeth line, and Stourbridge shuttle operator Pre Metro Operations, and has multi-year deals in place with other companies.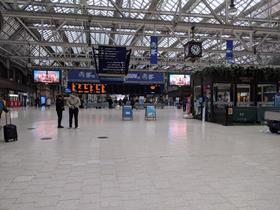 The Department for Transport reports that rail passenger numbers in Great Britain reached 90% of pre-pandemic levels on Thursday May 19, and 92% in the following three days. 'People are returning to rail in ever greater numbers', said Darren Caplan, CEO of the Railway Industry Association. 'This is not just leisure travel coming back — commuter travel, including Mondays and Fridays, has been steadily increasing too.'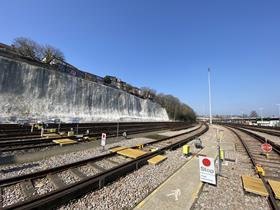 Zonegreen has installed the latest version of its Depot Personnel Protection System at GTR's Brighton Lovers Walk depot, with RFID tags instead of padlocks used to activate Network Rail approved derailers to protect against train movements on 11 tracks. Warning beacons and klaxons have also been updated, and remote diagnostics provided.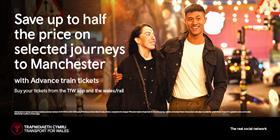 Transport for Wales is working with the Changing Faces charity to increase understanding and positive representation of people with visible differences and disfigurements across the transport network. 'Our ambition is to be one of the leading employers in Wales with equality, diversity and inclusion at the heart of everything we do', said TfW ED&I Partner Rachael Holbrook. 'We've recently included a person with a visible difference in a marketing campaign and this will now be a consideration for all future campaigns.'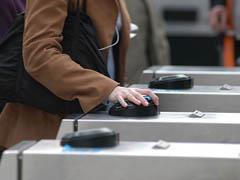 Transport for London has extended three contracts for Journeycall to manage fulfilment and dispatch of new and replacement Oyster cards, call and correspondence handling for Santander Cycle Hire, and handling customer support through written correspondence. There are an average of 4 million contact requests per year, including 3·5 million phone calls, which will be handled in Arbroath and Hull where Journeycall opened a site in April under a contract with Network Rail.