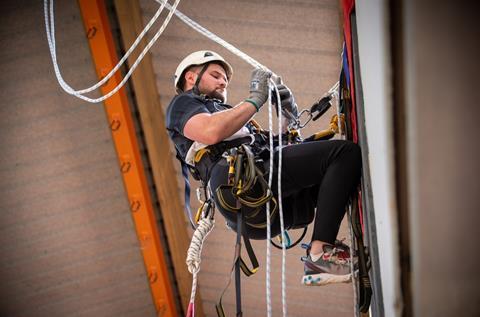 A rope access training centre has been opened at QTS Group's Scottish headquarters in Drumclog, with an abseiling tower, mast and beams reaching heights of 9 m. The facility is approved by the Industrial Rope Access Trade Association, and will offer training courses for various sectors and be used to train QTS Group staff who need to use ropes to access railway infrastructure.
Network Rail has awarded Resonate Group a seven-year contract for the extension of the Luminate traffic management system which is in use on the Anglia and Western routes. This will be done in three phases, covering the remaining areas of the Anglia and Western routes, the Elizabeth Line, and the remaining parts of the Western region and the Wales route.
Dr Myra Lydon at Queen's University Belfast and Somni Solutions Ltd have developed a prototype sensor to provide an early warning if a bridge is at risk of scour. Trials are planned for this summer. The project follows a catastrophic bridge failure at Malahide in County Dublin in 2009 shortly after a passenger train had crossed.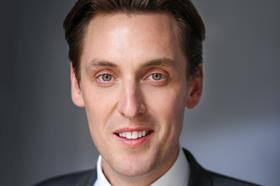 South Western Railway has appointed Stuart Meek as Chief Operating Officer from August, following the retirement of Mike Houghton earlier this year. Meek is moving from the Go-Ahead Group where he has been Operations Director for the past three years, leading rail and bus operational and business development projects in the UK and internationally. He spent several years in leadership roles at Govia Thameslink Railway, including as Train Services Director for Southern, and five years at TfL.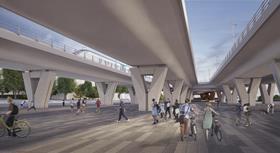 Birmingham City Council has granted planning permission for the Curzon No 3 and Lawley Middleway viaducts which will take High Speed 2 into Curzon Street station. HS2 Ltd said design refinements by Mott MacDonald, Systra and Weston Williamson + Partners, working for civils contractor Balfour Beatty Vinci JV, have resulted in a shorter construction programme and less concrete needed to build the viaducts.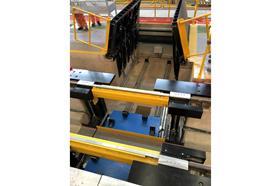 Mechan has supplied a bespoke wheel drop for c2c's East Ham depot. This incorporates hydraulic trapdoors that cover the pit, to enable heating, ventilation and air conditioning units to be placed there for removal by forklift. Installation was undertaken by Spencer Group.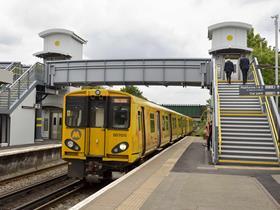 TSSA members at Merseyrail have voted to accept a 7·1% pay deal based on the November RPI rate. 'It is a sensible outcome to a reasonable offer which goes a long way towards keeping pace with the escalating cost of living', said General Secretary, Manuel Cortes on June 21.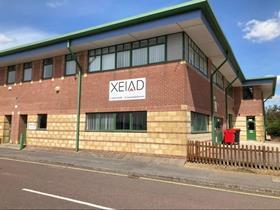 Civil engineering structure inspection and investigation consultancy XEIAD has opened an office in Swindon. 'We have seen significant growth since 2021 now with over 200 employees, opening new offices in both Swindon and York', said Managing Director Paul Capener. 'Our Swindon office not only gives us the ability to work closely with our clients on project delivery but also provides recruitment and upskilling opportunities for new and existing staff.'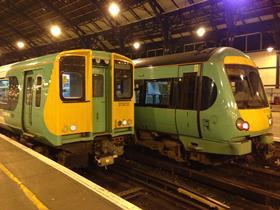 Transport for the South East has launched a 12-week public consultation on its Strategic Investment Plan for the South East, which has been developed with local authorities, local enterprise partnerships, national parks and representatives from National Highways, Network Rail and Transport for London. The plan proposes capital investment of £45bn over 27 years. 'Our plan is ambitious, but it is achievable', said TfSE Chair Councillor Keith Glazier. 'It is an investment plan that for the first time looks at all modes and goes beyond boundaries to consider connectivity across the whole of the southeast.'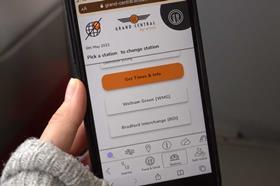 Grand Central is to roll-out Whoosh's Journey Central across all its services. Passengers use at-seat QR codes to access a dashboard providing service, destination and onward journey information, and to order and pay for food delivered directly to their seat. Grand Central said one out in four passengers had used Journey Central on services where it was available.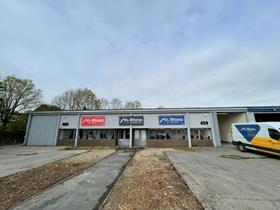 Specialist door manufacturer Rhino Doors has announced that its design and manufacturing facility at Bamber Bridge in Lancashire is now fully operational, in addition to its Port Talbot site. 'A key part of our continued expansion will be this new site, which will allow us to scale up our manufacturing capabilities and develop and broaden our product offering', said Stuart Lawrence, Group Managing Director of Rhino Engineering Group.