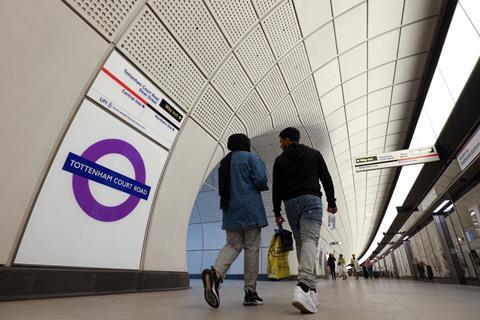 A 'final' full service on London's Elizabeth Line is to be introduced from the May 21 timetable change. Peak frequencies will increase from 22 to 'up to 24' trains/h between Paddington and Whitechapel, with 16 trains/h off-peak. There will be 12 trains/h between Canary Wharf and Abbey Wood in the peak, restoring the frequency that was in place between May and November 2022. The peak service will also last longer. All-day services will link Shenfield and Heathrow Airport (Terminal 5) for the first time. Some Reading trains currently operated by Great Western Railway will be replaced by Elizabeth Line services making fewer stops, while the 'significant pauses' between Paddington and Acton Main Line will be removed.
Govia Thameslink Railway has issued a prior information notice seeking the provision of between 21 and 30 four-car 25 kV 50 Hz 160 km/h through-gangwayed EMUs with air-conditioning and toilets for use on existing and/or additional Great Northern services from May 2024. Maintenance would be undertaken in-house at Hornsey depot, supported by a Technical Support & Spares Supply Agreement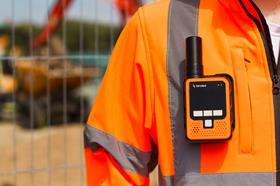 Siemens Mobility is to use Tended's wearable geofencing technology to enhance safety by alerting trackside workers if they leave a designated safe zone, and to ensure the correct placement of marker boards and other assets to monitor the movement of on-track plant and machines in real-time.
Alstom is looking to recruit up to 25 people to support the mechanical overhaul of rolling stock at its Manchester Longsight depot, and a further 25 dual-skilled team members to support mechanical and electrical overhauls. It will be advertising the roles at Shorterm Group's Recruitment Day event at the Etihad stadium on April 27.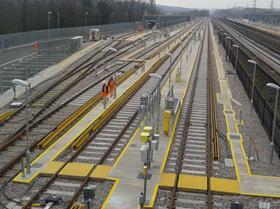 Zonegreen has installed warning beacons on a busy walkway crossing at Three Bridges depot to alert workers to imminent train movements. The post-mounted beacons are integrated with the Depot Personnel Protection System which Zonegreen implemented when the depot where Siemens Mobility maintains the Thameslink EMU fleet was being built in 2017.
Jacobs Transportation Growth Director Europe John Downer has been appointed to the Railway Industry Association board. He is also a director of the High Speed Rail Group.
Window Seater has produced geolocated mobile phone audio guides covering things of interest which can be seen from the windows of trains on South Western Railway's London to Southampton route. The initial development of Window Seater was supported by Transport for Wales' Innovation Lab programme and awarded funding from the Department for Transport/Innovate UK First of a Kind competition.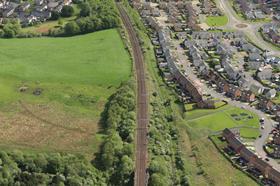 Network Rail and contractor QTS have begun a nine-month £3·5m project to improve the weather resilience of the railway between Croy and Dullatur. Upgrading drainage and installing high-strength mesh, soil nails and rock bolts on embankments aims to remove the need for speed restrictions during periods of heavy rainfall.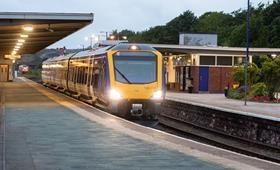 Northern is to broadcast classical music at 23 stations in a bid to deter anti-social behaviour. A pilot scheme at nine stations saw a 'significant' reduction in loitering, graffiti and vandalism. Music will only be played at certain times of the day, which will vary from station to station to have the best impact on behaviour.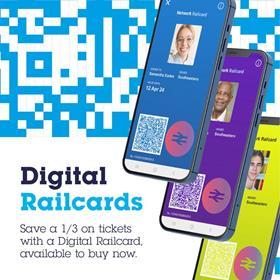 Southeastern has started offering digital Railcards through its app. 'Digital Railcards are a really easy way for our customers to buy and store Railcards, offering the same savings and benefits as paper', said the operator's Head of Digital Astrid Agnew on April 25. 'To help make our customers lives even easier they can also favourite their digital Railcard, so the discount can be automatically applied to any journey searches made on the Southeastern app and website.'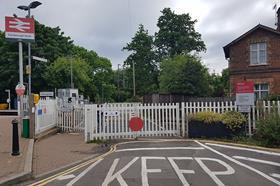 On April 24 RAIB released its report into a near miss at Farnborough North footpath level crossing in May 2022. It makes two recommendations to Network Rail regarding improvements in the risk assessment process for footpath level crossings where there is a history of safety incidents, and formalising competency requirements for temporary and interim crossing attendants. There is one learning point reminding organisations that complex projects, or those requiring engagement with external stakeholders over an extended period, require managerial continuity.