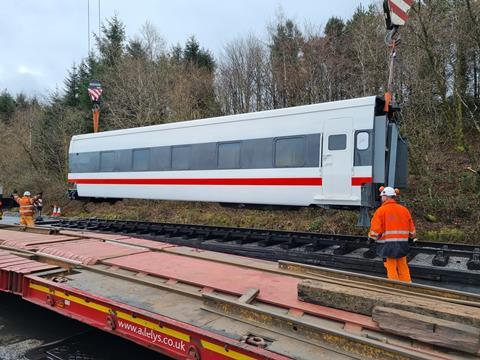 The Global Centre of Rail Excellence has taken delivery of a coach donated by Talgo. 'It is the very first piece of rolling stock to be delivered to the Global Centre of Rail Excellence facility and we hope to use the carriage as a visitor's centre while we construct our new facility', said GCRE CEO Simon Jones on April 28.'Talgo have been supporters of GCRE throughout our development phase. By facilitating their rail testing and innovation requirements we can support the innovative, net zero technologies that we need to underpin the decarbonised rail network of tomorrow.'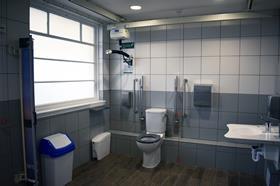 South Western Railway has opened the first Changing Place toilet at Woking station, the first of its managed stations to have a toilet which enhances accessibility provision for a person with reduced mobility and any assistant they might have. Features include an electric adult-sized and height-adjustable changing bench, a tracked ceiling hoist system, a 'peninsula toilet' with space around it, a deployable privacy screen and a height-adjustable washbasin. Woking station also has one of three new Calming Space waiting rooms, along with Salisbury and Brockenhurst. Features include acoustic and green sensory panelling to the walls, ceiling perimeter lighting, planting, and new bench seating.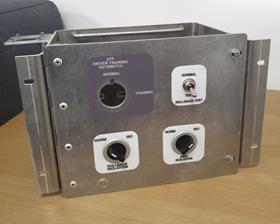 Belvoir Rail is supplying Arriva TrainCare with fabrications for the refurbishment of the TPWS, alarm and switch panels in the cabs of Chiltern Railways' Class 165 and 168 DMUs
Greater Anglia has added the Recite Me accessibility toolbar to its website, providing screen reading functionality, multiple reading aids, customisable styling options and an on-demand live translation feature that offers over 100 languages, including 65 text-to-speech and styling options.
Heathrow Express has launched an accessibility charter. The top five goals are to ensure a travel experience suitable for everyone; work with rail and airport partners to maintain a completely step-free service from train to plane; continue to improve the quality of our accessible travel offering; partner with mobility charities and organisations to understand the specific needs of every passenger and ensuring staff receive regular training; and to consider the wide range of different needs of passengers.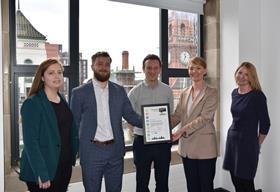 TransPennine Express is the first UK train operator to achieved the Carbon Literacy Trust's Carbon Literate standard 'This accreditation is a visible badge that shows our dedication to lead and enable sustainable tourism and transport', said Head of Sustainability Nicola Martin. 'We've achieved bronze and are well on our way towards silver.'
Nick Millington has been confirmed as Route Director, Wales & Borders at Network Rail, reporting to Regional Managing Director, Wales & Western, Michelle Handforth. Formerly head of NR's Safety Task Force, he has been acting as interim route director since the departure of Bill Kelly in June 2022. Currently Train Service Delivery Director at MTR Elizabeth Line, Marcus Jones is to rejoin NR in June as Route Director, Western, replacing David Davidson who moves to NR's Southern Region as Route Director, Kent. Sophie Bancroft joins from TfL as Operations Director for the Western Route, succeeding Keith Andrews who is retiring.
Signalling technology integrator Fenix Rail Systems is Rail Forum's eighth and final Patron member for its 2023-24 membership year. 'Fenix is a great example of a company that has embraced the benefits of being a member whether through regular attendance at events or by taking part in our SME Challenges', said the association's CEO Elaine Clark.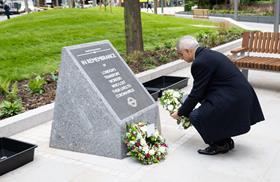 The London Transport Workers Coronavirus Memorial was unveiled on April 26. Transport Commissioner Andy Lord said transport workers 'played a critical part in keeping London moving throughout the pandemic', and more than 100 died. 'While they paid the ultimate sacrifice, I have no doubt that they also helped save many lives by ensuring other key workers, such as doctors and nurses, got to work so they could in turn help to save others.'