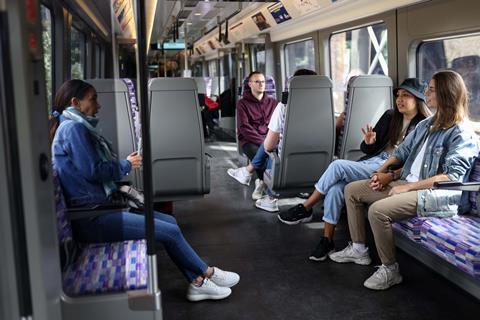 The full Elizabeth Line timetable was introduced from the May 21 timetable change, marking the completion of Crossrail project. There are up to 24 trains per hour between Paddington and Whitechapel at peak times, through trains from Shenfield to Heathrow Airport, and scheduled waiting times for trains into Paddington from the west have been removed. Around 600 000 journeys are made on the line on weekdays. 'A year since opening, the Elizabeth line has transformed travel across London and the southeast and is now the most popular railway in the country', said Mayor of London Sadiq Khan.
On May 25 Transport for the North launched a 12-week statutory consultation for its revised Strategic Transport Plan, which will shape its advice to government on transport priorities. The revised STP includes efforts to reduce car dependency, recognises the scale of change required in accessibility, sets out our pathway for near zero emissions from surface transport by 2045 and puts in place a long-term ambition to double the share of freight carried by rail. The final STP is due to be published in early 2024.
On May 30 Network Rail will begin work to refurbish the Grade II-listed North Eastern Railway footbridge at Beverley station. This will include strengthening the cast iron structure dating from the 1880s and installing modern parapets, surfacing and stair treads. The bridge's distinctive wooden canopy is in poor condition and will be removed but not replaced, a decision which has attracted criticism from the Beverley Civic Society and others. Reopening is planned for November.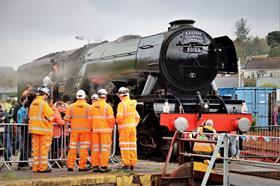 The St Blazey turntable has been refurbished for use by steam locomotives hauling rail tours in Cornwall. The project was managed by the MPower Kernow CIC social enterprise established to create a technical training centre, with support from Network Rail and DB Cargo UK and contractors Ground Control, GPX Engineering, Quattro and Taziker which provided grit-blasting, painting expertise and local labour.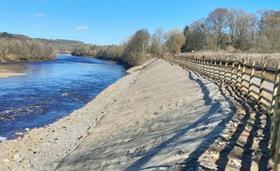 Story Contracting has completed a nine-month programme to install rock armour and reinstate a slope to protect part of the Newcastle – Carlisle line from erosion by the River Tyne between Wylam and Clara Vale.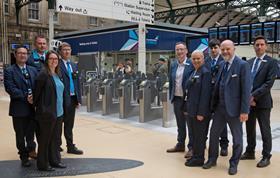 Ticket barriers installed by TransPennine Express at a cost of £700 000 came into operation at Hull Paragon station on May 22. TPE said gateline staff would, at their discretion, allow non-rail users onto the platform if they are assisting a customer.
Jnction's Aubin wayfinding app to assist autistic travellers is to be trialled at Bristol Temple Meads station. It has a customisable autism alert card, information on crowding levels and noises, as well as a grounding technique for when situations become overwhelming.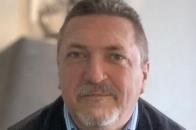 Lewis Melia, Key Accounts Lead at Gemini Rail Services, has been appointed Vice-Chair of Railway Industry Association Midlands & Eastern.