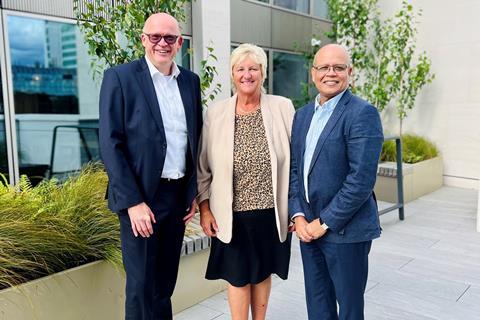 Rob Morris, Managing Director of Rail Infrastructure and Sambit Banerjee, Managing Director of Rolling Stock & Customer Services, have been appointed as joint CEOs of Siemens Mobility UK & Ireland. They retain their existing responsibilities, and join the board of Siemens Mobility Ltd chaired by Chief Financial Officer Julie Owen. 'I'm excited that our new rail village in Goole will shortly commence manufacturing trains and add to our existing rail infrastructure manufacturing sites in Chippenham and Ashby - all of which have a significant impact on growth and skills in our local communities', said Owen on August 4.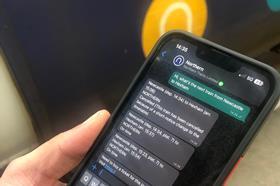 Northern now offers live train information via an automated chat function on WhatsApp. It can provide live train times for a single leg journey, any associated disruption information and contact details for onward connections by local taxi at the destination. The chatbot will also link to information on Northern's website.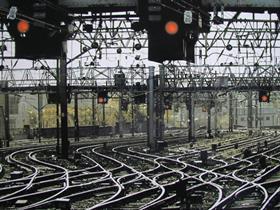 Network Rail is seeking to engage with suppliers interested in a R&D project to produce software to design signalling schemes and integrate them into the operational railway.
Welcoming the tenders called by Chiltern Railways and Northern for up to 520 new trains, on August 8 Railway Industry Association Technical Director David Clarke said 'these tenders demonstrate a strong commitment to the future of the supply chain, resulting in a significant strengthening of the pipeline of work which will deliver modern trains equipped with cleaner technologies. However, it is important to recognise however that this volume of orders is needed annually for the supply chain to be able to permanently break out of the historic boom and bust cycle.'
Network Rail has awarded Neil Thorne Engineering Ltd a framework agreement for welding, fabricating, machining and inspection services for railway vehicles, plant and equipment.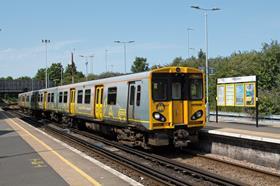 Merseyrail has awarded Telent and AinsCo a five-year contract to provide help point, CCTV, fire safety, clock and public address system maintenance and analytics at 64 stations.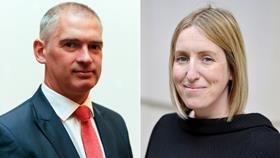 Ellie Burrows has been appointed as the permanent Managing Director of Network Rail's Southern Region, having held the role on an interim basis since January. Eastern Region Managing Director Rob McIntosh has been appointed as Managing Director for the North West & Central Region from September 4. Recruitment of a new Eastern Region Managing Director is underway.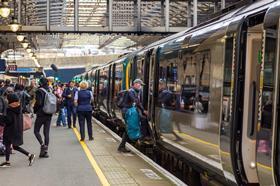 TransPennine Express now offers people working in the healthcare, education and charity sectors a 20% discount on Advance Purchase tickets booked through employee benefits company Network Digital Marketing's websites.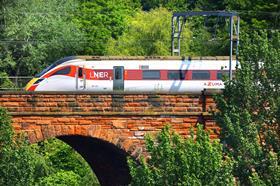 LNER has awarded MG OMD two contracts to plan media strategies and buy inventory and advertising space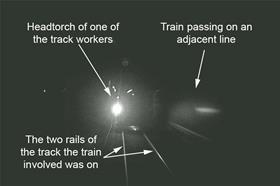 RAIB makes two recommendations in its report into a near miss with two track workers at Penkridge, Staffordshire on July 10 2022. The first relates to the improvement of processes and guidance available to help Person in Charge and Controllers of Site Safety control the risks when groups split or change during a work activity. The second relates to the practicalities of managing a group on site, and understanding how this can be improved. Three learning points relate to the importance of clear communication, the duties allowed to be undertaken by a PIC, and the importance of the availability of train-mounted CCTV to assist in safety investigations.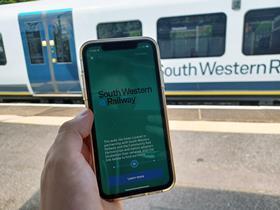 South Western Railway has teamed up with walking app Go Jauntly and its Community Rail Partnerships to suggest 11 countryside walks around the network. These include step-free and accessible routes.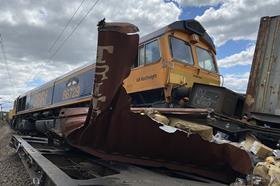 RAIB makes two recommendations in its report into a collision between two freight trains at Loversall Carr Junction, Doncaster, on July 5 2022. The first is addressed to GB Railfreight to reduce the risk of train driver fatigue, including improving risk assessments, processes and following industry good practice. The second is addressed to the Rail Safety & Standards Board, working in conjunction with freight and other train operators, to include the identification of sleep disorder indicators in current standards for safety-critical medical assessments. A learning point reminds drivers of the importance and meaning of flashing yellow signals.