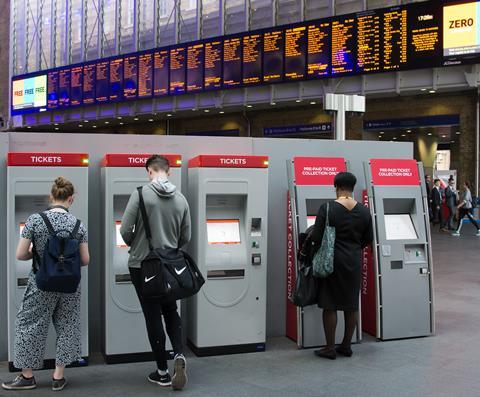 On August 16 the Office for National Statistics reported that the annual RPI inflation rate for July, on which the following year's fare increases in England are based, was 9%. The Department for Transport said the fare increase had not yet been decided, but it would be lower and delayed until March.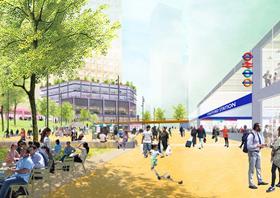 A business case for a major redevelopment of Stratford station in east London was submitted to the government on August 1 by the Stratford Station coalition of Newham Council, Network Rail, Transport for London and the London Legacy Development Corp.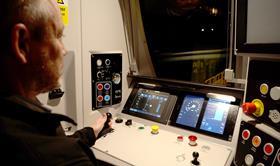 The Office of Rail & Road has authorised Govia Thameslink Railway to upgrade its 25 Siemens Mobility Class 717 EMUs from ETCS Baseline 3.4.0 to 3.6.0 to make use of infrastructure to be installed as part of the next phase of the East Coast Digital Programme. Final testing for the work will take place this autumn with fit-out of the fleet following early next year, ready to operate using ETCS on the East Coast Main Line from 2025.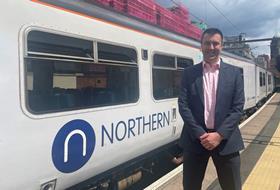 Northern has appointed Paul Headon as Head of Service Planning from August 19, with overall responsibility for more than 2 500 services a day. He was previously Head of Timetable Strategy at TransPennine Express.
Great Western Railway has awarded Portaramp a contract for twice-yearly boarding ramp safety inspections, and to undertake any repairs or replacement which might be required.
ScotRail has launched a 'Go by train' advertising campaign and Inspiration Hub website with ideas for trips out.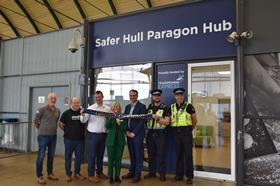 A multi-agency safeguarding hub has been opened at Hull Paragon station following a £100 000 investment by TransPennine Express in collaboration with Hull City Council, British Transport Police, Humberside Police, community agencies and charities. 'The hub will provide a visible location and place of contact for those in need as well as helping to reduce anti-social behaviour through an increased police presence', said Councillor Mark Ieronimo. 'It will also provide a facility for local charities to undertake important engagement, outreach and promotional activity.'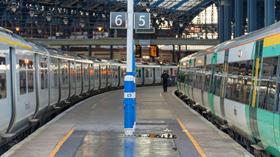 Govia Thameslink Railway has awarded Telent a two-year contract to provide planned and reactive maintenance of more than 4 000 security and information assets including PA systems and information screens at 156 stations.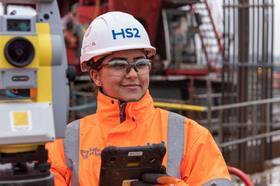 HS2 Ltd and Women into Construction are to launch a four-week bespoke training programme in October to help women in the Midlands begin a career in the construction sector. It will combine two weeks of training, a two-week work placement on HS2 and one-to-one support from Wi, with childcare and transport costs provided.
Network Rail has awarded Fitzgerald Plant Services a contract to supply four-wheel drive road-rail vehicles, trailers and associated equipment for the North West Route.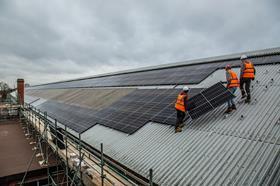 Govia Thameslink Railway has agreed contracts with Energy Garden to install almost 6 000 solar panels installed on shed roofs at Bedford, Selhurst and Three Bridges. Approximately 50% of the electricity generated will be sold directly to GTR to power the depots, and Energy Garden will sell the remainder and invest the income in community development.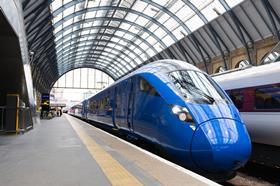 Lumo is now offering LumoFlex digital-only tickets which provide a reserved seat, the ability to change the booked train by paying the difference in fare, and a pre-departure refund without fees before the day of travel or with a £10 fee on the day of travel.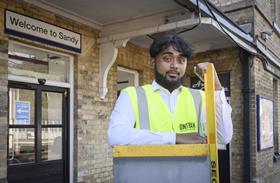 Govia Thameslink Railway is trialling a mobile team based at Sandy to support disabled passengers at that station and at Arlesey. Assistance should be available within 20 min every day of the week, rather than just when the stations are staffed. The team also covers Biggleswade station, although it is not currently accessible to wheelchair and mobility scooter users.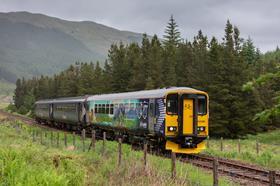 ScotRail now offers passengers free cycle hire from Brompton Bicycle in Inverness, Elgin and Oban, and discounts with Blair Atholl Bike Hire, Ticket to Ride in Inverness and Nevis Cycles in Oban and Fort William.
Network Rail has awarded Thales' Ground Transportation Systems business a £420 219 framework contract to supply ETCS spare parts for the New Measurement Train until the end of March 2029, with two one-year extension options. A direct award was used because of a lack of compatibility of other manufacturers' parts.