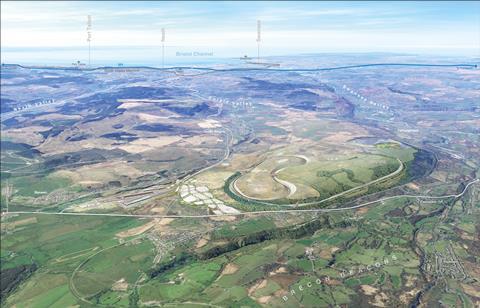 UK: A Centre of Excellence for Railway Testing, Validation & Customer Experience is to be established by the universities of Birmingham, Cardiff and Swansea backed with £15m of funding from the UK Research Partnership Investment Fund.
The University of Birmingham's Birmingham Centre for Railway Research & Education will lead the project, working with the Welsh universities.
The centre will be based at the Global Centre of Rail Excellence testing facility which currently under construction on a former mining site at Onllwyn near Swansea.
'Our aim is to have the capabilities and tools to enable innovations to progress from a great idea more effectively to a commercial solution by reducing the cost and risk of projects through the development process', said BCRRE Director Professor Clive Roberts when the funding was announced on July 6.
'Our focus on railway testing and validation is targeted at the whole innovation process with real-world impact at the forefront of our offering.'