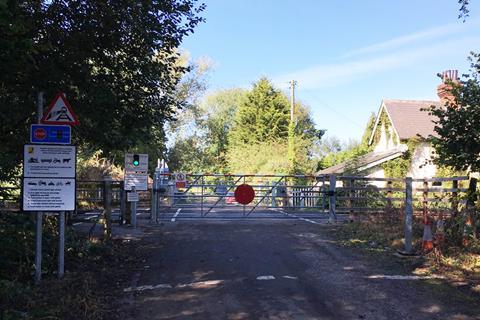 UK: In what Network Rail said was a first, the user-worked gates at Jacky Duffin Wood level crossing on the route to Drax power station have been linked to the miniature stop lights, meaning they can only be opened by motorist when there is no train approaching.
Network Rail installed a power-operated gate opener at the rural crossing eight months ago to replace obsolete barriers, as it was finding them increasingly difficult to maintain and users were finding them increasingly difficult to use.
The interface between the gates and lights took around six months to develop, install and commission in a £30 000 project.
Five other sites have been identified where similar equipment could be installed.