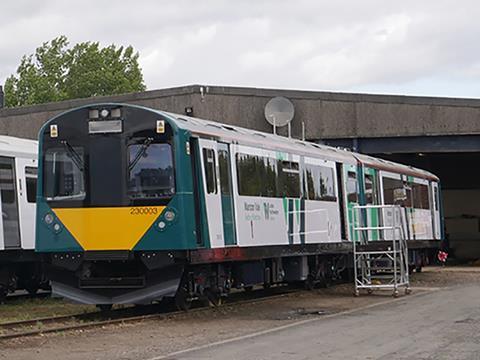 UK: Vivarail is to move its main manufacturing base from the Quinton Rail Technology Centre at Long Marston to Southam near Leamington Spa.
The company said the relocation was driven by its growing order book and its development of a 'full suite of emission-free trains' based on former London Underground metro train bodyshells and bogies.
'We have grown from start-up to fully-fledged manufacturer in a record amount of time and it is with a touch of sadness that we will have to say goodbye to our friends and colleagues at QRTC', said CEO Adrian Shooter on October 25. 'However, we need to consolidate all our operations under one roof and our new facility at Southam gives us that opportunity. Rather than being spread amongst three or four different buildings we will all be housed under one roof which will ensure a seamless method of working with stores, design, engineering and production all in one building.'
Vivarail's site in County Durham will focus on component overhaul and subsystem production, with an emphasis on bogies and wiring. The Product Support Division will maintain the West Midlands Railway trainsets at Bletchley, while a new maintenance site for the Wrexham – Bidston fleet is to be developed in conjunction with Transport for Wales.
Vivarail has also signed a contract with Cambrian Transport to undertake testing and mileage acculmuation on 2·4 km of track at Barry in South Wales.