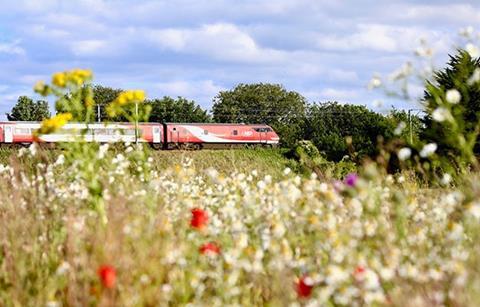 UK: Leasing company Eversholt Rail The leasing has awarded Wabtec Faiveley UK a contract to overhaul seven IC225 push-pull trainsets at its Doncaster site.
This comes after operate LNER extended it lease until summer 2023, with a possible extension to summer 2024. The deal includes 10 Class 91 locomotives, with a further two expected to be contracted to provide LNER with five spare locos.
The locomotives will receive a G exam, comprising an overhaul of the bogies including gearboxes and wheelsets, cardan shafts, compressors and traction motors. A number of reliability improvement modifications are also planned.
The MkIV coaches will receive an OH1 exam including the overhaul of bogies, couplers and doors and an interior saloon and vestibule exam.
This work is to be complete in January 2022.
'We have developed a longstanding involvement with the IC225 fleet having worked on the vehicles since 2006', said Andy Derbyshire, Group Managing Director, Wabtec Faiveley UK, on September 10.
The final scheduled use of IC225 sets between Edinburgh and London took place on September 4, following the operator's acceptance of the last of 65 Class 800/801 Hitachi Azuma trainsets. However, short-term changes have subsequently seen IC225 sets reach Edinburgh.