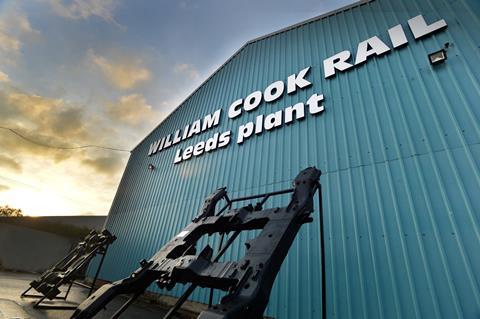 UK: William Cook Rail has obtained International Railway Industry Standard certification covering the casting, machining, assembly and overhaul of safety-critical components for rolling stock manufacturers and operators.
The company said it was the only manufacturer of machined cast steel components in Europe to achieve IRIS certification.
'IRIS certification confirms what our customers already know; that they can rely on William Cook Rail to supply safety-critical cast steel components and couplers for their trains', said company director William Cook. 'With our brand new bogie overhaul workshop, they can also rely on us to keep their trains running.'
Last year the company obtained Railway Industry Supplier Approval Scheme certification covering the maintenance and overhaul of couplers, bogies and associated ancillary equipment.