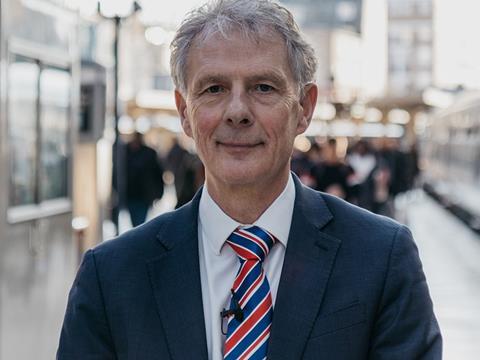 UK: Greater accountability and a clear customer focus are the principal requirements for reform of the UK rail sector, according to Keith Williams, the independent chairman of the rail review established by Secretary of State for Transport Chris Grayling in the wake of the May 2018 timetable change debacle.
Ahead of a presentation in Bradford on July 16 to update the Northern Powerhouse Partnership grouping of regional leaders in northern England on the review's current thinking, Williams reiterated to the Financial Times and the BBC his view that 'franchising in its current form has had its day'.
Repeating his earlier comments that the franchising model adopted in the mid-1990s was 'preventing innovation, long-term decision-making and stopping the railway working as a system', Williams argued that the 'design and culture' of the rail sector 'need a transformation so that the industry prioritises customers', while providing 'value to taxpayers'. A new relationship between the public and private sectors should allow the industry to focus on 'running services', while ministers should take 'far fewer decisions'.
Cross-industry consultation over the past six months had confirmed a widely-held view that the Department for Transport 'needs to step back from the operational minutiae'. The review team was therefore 'looking closely' at the suggestion of establishing a new arms-length body 'to act as a "guiding mind" and help simplify this complex industry'. While the idea would have 'clear merit' in principle, Williams warned that any new structure would 'have to deliver clearer accountability for the public when things go wrong'.
The review team is due to report back to DfT later this year, with a 'range of proposals', and Williams emphasised that it would be 'down to ministers to decide the shape of these reforms'.
Rail union RMT responded angrily to the reports, with General Secretary Mick Cash suggesting that Williams had been 'hand-picked' by Grayling to try and get the government 'off the hook over the privatised chaos on our railways'. Claiming that the review would 'duck the issue of public ownership', he described the proposal for 'creation of a new, unaccountable quango' as a 'fix' which would only benefit 'big business'.
Read more about the Williams rail review in the May 2019 issue of Railway Gazette International magazine, available to subscribers in our digital archive.