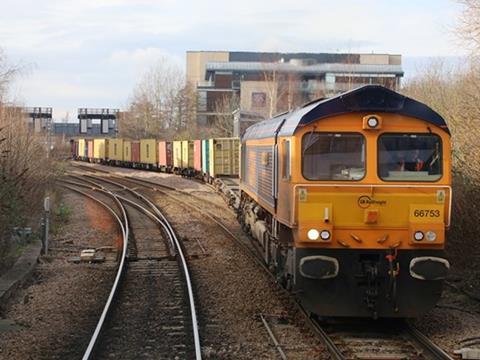 Marking 10 years of direct intermodal trains between China and Germany, Deutsche Bahn has established DB Cargo Eurasia as a dedicated business unit to develop Eurasian transit freight. DB and partners including Russian Railways launched a single train between Xiangtang and Hamburg in 2008; it now runs 3 600 per year, and is expecting to carry 90 000 TEUs on Eurasian routes this year with a target of 100 000 by 2020. DB Cargo Eurasia opened a dedicated office in Shanghai in August.
From this month, Rail Cargo Group has added three intermodal services to its network. The first is a non-stop service between Wien Süd intermodal terminal and Piadena in northern Italy running twice weekly. The second links Budapest and Rotterdam, also twice weekly, while the third is between Łódź and Istanbul, running once per week.
Swiss intermodal operator InterRail Group has opened an office in Delhi, complementing locations in Ahmedabad and Mumbai. The company hopes to target the growth in traffic expected from the development of the Dedicated Freight Corridors as well as opportunities in Eurasian transit freight.
On October 11 RZD Logistics and Belarusian national railway BC signed an agreement covering co-operation to develop international transit freight. Key elements include a commitment to develop the market for small shipments carried in baggage cars, and support to achieve an eight-day transit time on the Beijing – Moscow – Minsk route.
Network Rail has started work on a £15m package of gauge enhancement work to enable high-cube containers to be carried on the busy intermodal corridor between Doncaster and the port of Immingham. These can only be carried today on bespoke low-floor wagons, which NR says are in short supply and have high maintenance costs. The gauge enhancement will require modification of three road bridges as part of 29 work packages.
Pilbara mining company Roy Hill has taken delivery of two GE diesel locomotives in a pink livery in support of Roy Hill Chairman Gina Rinehart's commitment to support breast cancer patients and research efforts. They join Roy Hill's existing fleet of 21 GE locos.