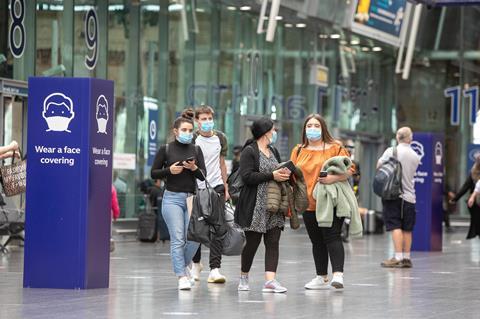 UK: A last mile feature has been added to the Rail Delivery Group's National Rail 'Alert Me by Messenger' function, which uses Facebook's messaging platform to provide passengers with alternative routes to help maintain social distancing if their journey is predicted to be busy or disrupted.
The new feature developed by Zipabout provides weather-sensitive transport options for completing a journey from the station, using what3words and other location feeds to suggest options including bus, taxi, bike and walking.
'Micromobility' will be listed, including Voi e-scooters in Northampton, Liverpool, Birmingham, Bath, Bristol and Cambridge with passengers able to book before arrival.
The last mile routing is weather sensitive, so for example it will not offer a taxi on a hot day when a short walk is an option.
'Zipabout is providing the platform and vision that means all transport modes and providers, including micromobility companies, can be fully integrated into the public transport system both in the UK and around the world', said the supplier's co-founder and CEO Alex Froom.
The alerting service will be made available via WhatsApp later this spring, and offered by most train operators by the end of the year.