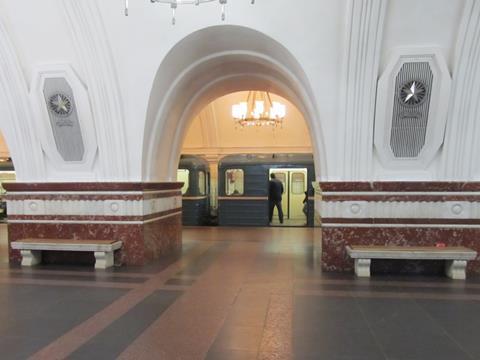 Wi-fi has been rolled out across the whole of the Moscow metro network.
Voters in Oberhausen have rejected a proposal to extend tram Route 105 to connect the Essen and Oberhausen networks.
US Transportation Secretary Anthony Foxx has proposed a regulatory framework to increase the responsibilities of State Safety Oversight Agencies. The proposed rule would give states more resources to increase oversight over rail transit operators and would require adoption of federal and state safety laws.
Subterráneos de Buenos Aires and London Underground have signed a co-operation agreement to share technology, experiences and best practices.
Coalition negotiations in Hamburg have led to the abandonment of plans for light rail in the city.