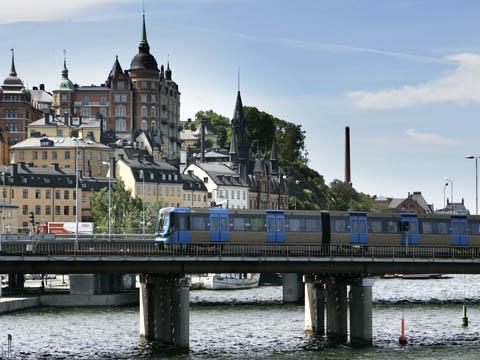 Stockholm County Council and EIB signed a SKr3·5bn loan agreement on February 15 to fund development of the metro Red Line. This includes new rolling stock and CBTC, a new depot in Norsborg and work at Nyboda depot.
The UK's Department for Transport has confirmed a further £23m for upgrading the Tyne & Wear Metro, bringing the total funding until 2016 up to £93m.
On January 31 the EGRT Construction consortium led by SNC-Lavalin signed the contract to design and build Vancouver's 11 km Evergreen Line from Lougheed Town Centre in Burnaby to Douglas College in Coquitlam.
London Heathrow Airport's 2014-19 business plan includes extending the ULTra personal rapid transport 'pod' system to link Terminals 2 and 3 with their business car parks.