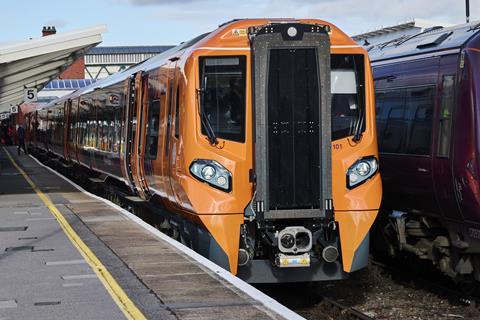 UK: Electrification, enhanced local rail services and the opening of more stations are envisaged in a revised long-term strategy published by the West Midlands Rail Executive on September 4.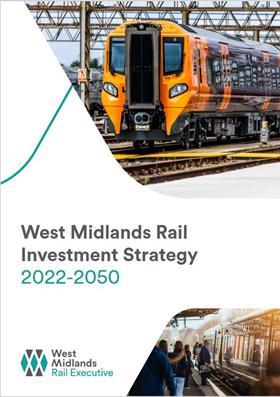 The 30-year Rail Investment Strategy was originally drawn up in 2018 with the aim of maximising the benefits for the region following the construction of High Speed 2 and supporting net-zero carbon ambitions. Following extensive consultation, WMRE has updated the strategy to take account of the impact of the Covid 19 pandemic, including changes in travel patterns. The document forecasts a two-thirds increase in rail travel across the West Midlands over the next 30 years compared to 2019, with overall travel returning to pre-pandemic levels 2026.
Projects delivered in the past five years include the redevelopment of Coventry, Wolverhampton, University and Perry Barr stations. Five more stations are being added — three on the Camp Hill line in Birmingham and two on the Walsall – Wolverhampton route — while plans are in being developed for a station at Aldridge on the Sutton Park freight line.
According to WMRE, the revised strategy is built around eight core objectives:
to support recovery from Covid-19;
to contribute to net zero;
to deliver the Midlands Rail Hub;
to maximise the benefits of HS2 to the West Midlands;
to develop high growth corridors through "levelling up" while reducing social deprivation;
to maximise access to the rail network;
to support the movement of goods by rail;
to consider radical change in the long-term.
WRME is keen to make use of capacity released on the existing network following the transfer of inter-city traffic between London and Birmingham to HS2. This would enable enhanced local and regional services on the West Coast Main Line between Birmingham, Coventry and Rugby in particular.
The Midlands Rail Hub proposals would provide capacity for additional services across the region, while WMRE would like to reinstate passenger services between Burton and Lichfield via a new station at Alrewas. Longer-term plans envisage reinstatement of the partially dismantled line between Walsall and Lichfield as well as new links through central Birmingham.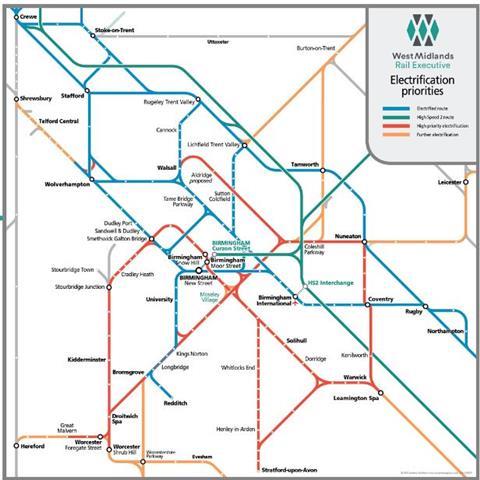 Electrification priorities
Further electrification would facilitate the removal of diesel trains, helping to address air quality concerns at Birmingham New Street station. WMRE said 'we strongly support a rolling programme of electrification across the entire region and are working closely with Network Rail on their prioritisation process for electrification in the West Midlands'. The executive's own priorities for wiring are:
Stratford/Leamington – Birmingham (Snow Hill) – Worcester – Great Malvern;
Birmingham – Nuneaton;
Sutton Park Line;
the Camp Hill Line, Bromsgrove – Droitwich Spa and additional tracks between Kings Norton and Barnt Green;
Nuneaton – Coventry – Leamington – Oxford/London Marylebone;
Nuneaton – Leicester – Cambridge/Felixstowe;
Wolverhampton – Shrewsbury;
Oxford – Worcester – Hereford.
Quality of life
'An enhanced, fit-for-purpose rail network doesn't just benefit the major cities, it helps spread investment and improve the quality of life across the entire wider region from Shropshire and Staffordshire to West Northamptonshire and Warwickshire', explained WMRE's director for rail infrastructure investment, Peter Butlin. 'Our regional rail network must have the future capacity and capability required to meet future demand for travel and provide access to employment, education, healthcare and leisure opportunities for all of our citizens.'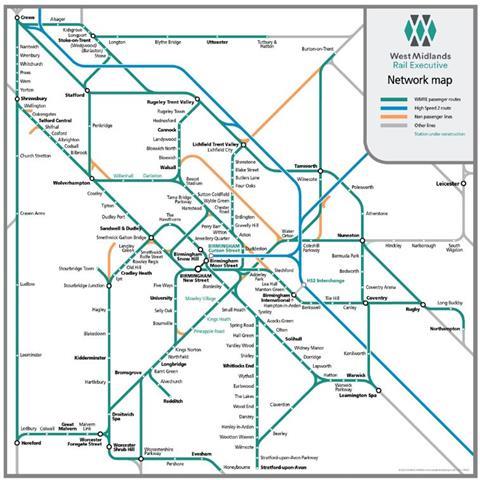 'Rail has an absolutely central role to play in our region's success', added Andy Street, Mayor of the West Midlands and WMRE Chair. 'New rail links and stations generate jobs for local people and prosperity for local communities. At the same time — by providing a sustainable car alternative — rail helps us to tackle the climate emergency and meet our #WM2041 net zero commitment.
'Since the first strategy was published five years ago, we've made tangible progress — drawing in more than £200m in funding for new and redeveloped stations. Alongside our own substantial programme of investment, it's vital for the West Midlands that both HS2 and the Midlands Rail Hub are completed — providing the much needed extra capacity required to improve services for residents right across our region and give them a rail network that is truly fit for the future.'
A clear vision
Publication of the revised strategy has been welcomed by the Railway Industry Association, which said it 'provides a clear vision for improving the rail network in the West Midlands'.
RIA's Midlands & Eastern Lead Milda Manomaityte said the strategy 'strongly aligns with members' priorities of having visibility and certainty around major projects delivery, decarbonisation, skills and innovation. We continue to call for close collaboration with the supply chain to develop an efficient and affordable rolling programme of electrification, to deliver the HS2 and Midland Main Line Electrification programmes in full, and to provide the supply chain with a full visible timeline of the Midlands Rail Hub programme.'
Supporting documents
Click link to download and view these files