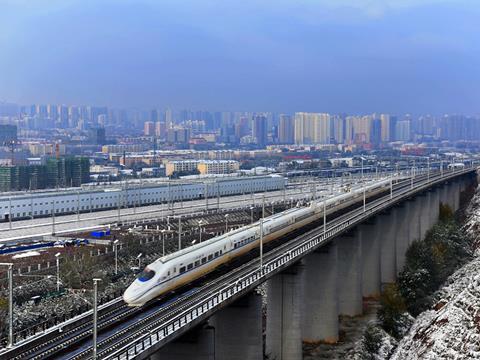 CHINA: Construction work started on May 21 on a Passenger-Dedicated Line linking Beijing with Bazhou, 80 km to the south. The route is one of several 'metropolitan' high speed railways planned around the conurbations of Beijing and Tianjin.

With a view to future extensions to the south which would relieve the capacity pressure on existing north-south high speed axes, the PDL will be built for a design speed of 350 km/h, Project Manager Huo Jianli told state media. Along with Bazhou, the railway would also serve the Xiongan New Area development zone and provide access via a deep-level interchange to Beijing's planned New Airport, 29 km south of the city centre.

The Beijing – Bazhou PDL is expected to be open for revenue service by the end of 2019.
The April 2017 issue of Railway Gazette International included a detailed review of China's latest railway master plan. It is available to subscribers via our digital archive.