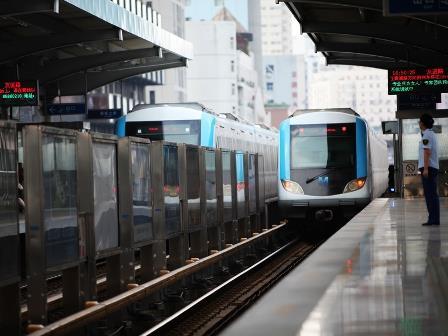 CHINA: On April 21 the feasibility study for the second phase of Wuhan metro Line 4 was approved by a panel of experts in China.
The Line 4 project involves construction of a 33·2 km east-west route with 28 stations connecting the districts of Hanyang and Wuchang. Total cost is estimated at 10·4bn yuan.

The first phase linking Wuchang and Wuhan main line stations is under construction and is due to open in 2012. The second phase would take the line under the Yangtze river to Hanyang. Completion of the 16·4 km section with 13 stations, two of which would be elevated and the rest underground, is envisaged in 2015.

Line 2 is now under construction, with completion due in 2012. This will also run mainly underground on a northwest-southeast alignment between Hankou and Wuchang districts, with two branches in Wuchang. On April 21 a tunnel boring machine completed a 3 km drive from Wuchang to Hankou, which included a 1·3 km section under the Yangtze river.

Wuhan Line 1 is an elevated light metro line which entered service in September 2004 and was extended at both ends in July 2010. The 28·9 km route runs through Hankou district from Dijiao in the east to Dongwu Dadao in the west and has 25 stations in service. A further two have yet to open.