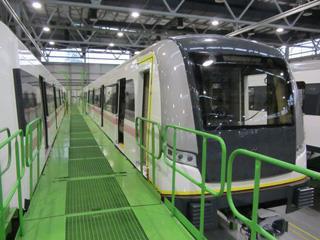 CHINA: Opening of Wuhan metro Line 2 is planned for later this year, following the official completion of construction works on February 26.
The 27·7 km route with 21 stations cost 14·9bn yuan. It runs mainly underground on a northwest-southeast alignment between the Hankou and Wuchang districts, with a 1·3 km tunnel under the Yangtze. Traffic is predicted to reach 600 000 passengers/day.
Phase I of a 16·8 km fourth line is currently under construction, and a preliminary design review for a 33·2 km Line 3 with 23 stations was held on March 10-13.