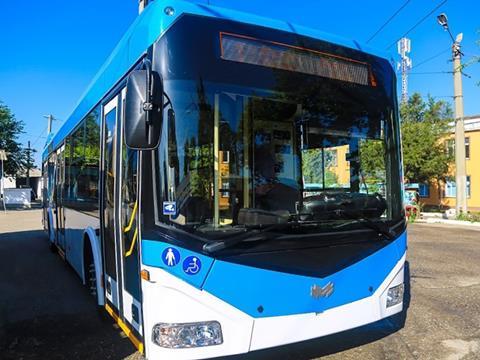 TAJIKISTAN: The European Bank for Reconstruction & Development has allocated US$8m for the repair and upgrading of traction substations, feeder cable network and the overhead electrification equipment on the Dushanbe trolleybus network.
The financing package comprises a US$5·2m state-backed loan and a US$2·8m grant.
The capital's seven trolleybus routes carry more than 11 million passengers a year on vehicles supplied by Russia's Trolza plant as well as new trolleybuses with off-wire operating capability which were delivered by Belarusian manufacturer Belkommunmash in 2019.