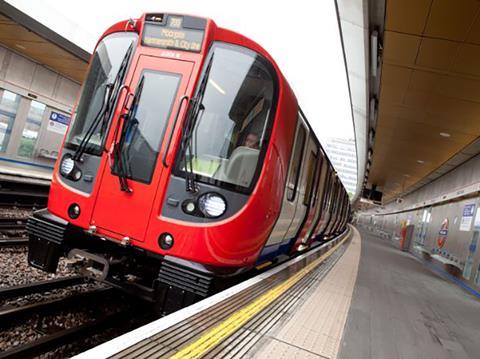 UK: The first section of the London Underground network has been switched over to a Thales signalling system which is being rolled out across the Circle, District, Hammersmith & City and Metropolitan lines under Transport for London's Four Lines Modernisation programme.
The complex network of interlinked tracks collectively known as the Sub-Surface Lines totals around 314 track-km with 102 stations and numerous junctions; some sections are more than 150 years old. The services are operated using large-profile Bombardier Transportation S-Stock trainsets.
The first section to switch over to the Thales SelTrac IS Radio CBTC on March 17 was the Hammersmith – Latimer Road route with five stations. London Underground cautioned that there was 'a chance of some short delays on the Circle and Hammersmith & City lines as the new system gets underway', but said plans had been put into place to ensure that any delays are 'kept to an absolute minimum.'
Shaun Jones, Vice-President, Ground Transportation Systems, at Thales, said the commissioning was 'a significant step on the journey to upgrade the signalling system of this highly complex railway.'
The Four Lines Modernisation rolling stock and infrastructure renewal programme is planned for completion in 2023, with the resignalling element intended to support an increase from a maximum of 28 to 32 per trains/h from 2021, while also improving reliability.
'The modernisation of these four lines will make a massive difference to hundreds of thousands of customers every day by making journeys quicker and more comfortable', said TfL's Director of Major Projects Stuart Harvey,. 'It will also make customer information more accurate and improve reliability in the long-term.'
Complex project
Sole bidder Thales was awarded the £760m signalling contract in August 2015 and began installation work in mid-2016. This followed a troubled procurement process for what TfL had described as 'one of the most complex signalling projects in the world with more complex junctions than most other metros'.
The upgrade was originally to have been undertaken by Westinghouse Rail Systems (later Invensys Rail) on behalf Metronet, which had a PPP concession to maintain the Sub-Surface Lines. Metronet collapsed in 2007, and TfL began a new procurement process saying the original deal was overpriced and the equipment would be incompatible with other signalling systems on the network.
Bombardier was awarded a £345m contract in June 2011 to supply its Interflo 650 technology, but this in turn was terminated in December 2013 with TfL saying the programme 'was simply not progressing and there was no guarantee it would have worked'.