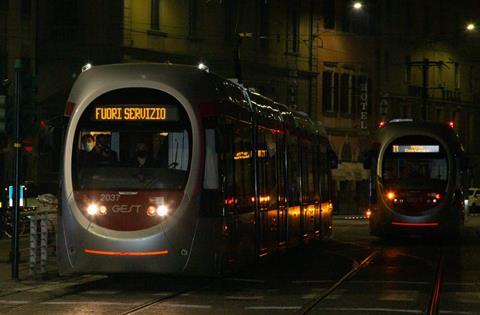 ITALY: Hitachi Rail says the successful testing of its first battery-powered tram in Firenze is an important milestone towards it being able to offer catenary-free vehicles for both urban and main line applications.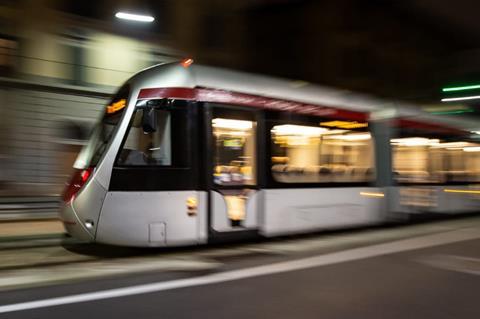 An existing Sirio tram was retrofitted with batteries for the trials in Firenze, which saw the vehicle operating in revenue service using battery power on the section of route between Stazione-Alamanni and Fortezza.
'We welcomed Hitachi Rail's proposal to carry out this experimentation together', said Jean-Luc Laugaa, CEO of operator GEST. 'We are open to and interested in every innovation; especially those aimed at improving the service, reducing the impact and making it more sustainable. We were happy to make a tram available to allow Hitachi Rail to build this prototype and field-test its feasibility.'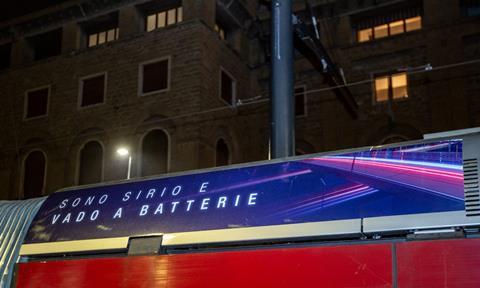 The tram was branded for the trials by advertisement management company IGPDecaux.
'We are happy that Hitachi Rail has chosen the tramway in Firenze to test this innovation', said Mayor Dario Nardella. 'The results of the test pave the way for the elimination of the poles from Piazza della Stazione, which we have hoped for since the commissioning of the line.' The planned extension to Bagno a Ripoli is expected to include 2·5 km of catenary-free route.
'Battery-powered trams can revolutionise this type of service within cities', said Nardella. 'Public transport, especially in historic centres, will have to be less impactful and increasingly sustainable. This marks another significant step forward for the tramways in Firenze.'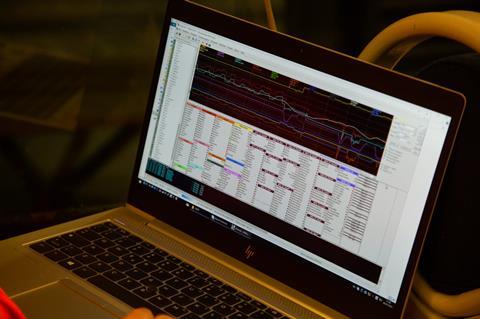 Hitachi battery powered trains are already in use in Japan. The company is to supply Caravaggio electric-diesel-battery hybrid multiple-units to operate Trenitalia regional services, and is working with leasing company Eversholt Rail to develop an underfloor battery powerpack to be trialled on a Class 802 electro-diesel inter-city trainset operated by the UK's Great Western Railway.
The tram tests are 'a key milestone as we pioneer this new technology that allows us to work with our customers to reduce infrastructure costs while still offering environmentally-friendly public transport', explained Andrea Pepi, Head of Sales and Projects Italy, Hitachi Rail. 'We hope this successful trial in Italy creates new opportunities for us across the world.'